Misr Wot (Ethiopian Spicy Lentil Stew)
November 28, 2015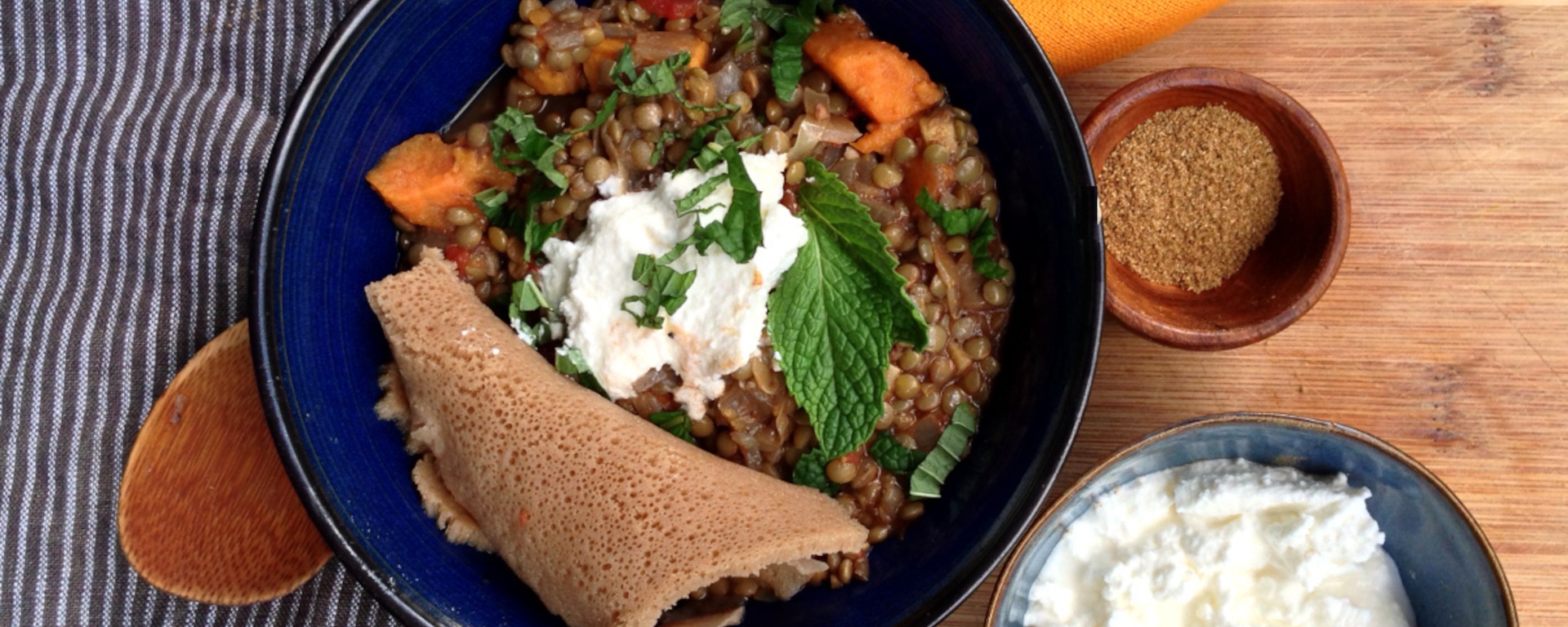 Misr Wot (Ethiopian Spicy Lentil Stew) Recipe shared by Rebecca from RawSpiceBar.
Misr Wot (Ethiopian Spicy Lentil Stew)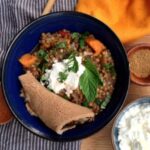 | Prep Time | Cook Time | Total Time |
| --- | --- | --- |
| 30 mins | 20 mins | 50 mins |
Ingredients:
1 1/2 tbsp RawSpiceBar's Freshly Ground Berbere
1 inch fresh ginger, minced
1 cup canned, chopped tomatoes
Kosher salt & pepper, to taste
2 cups vegetable broth (we love Saffron Road's Vegetable Broth)
Yogurt & cilantro to garnish, optional
Directions:
Rinse lentils in a sieve under cold running water and set aside.

In a medium saucepan, saute onion in canola oil over medium heat until the onions turn golden, about 10-15 minutes.

Add ginger and garlic and saute until fragrant, about 2 minutes. Add RawSpiceBar's Berbere spices, stir until fragrant, about 1 minute.

Add lentils and cook for about 5 minutes.

Add chopped tomatoes and broth, bring to a boil. Lower the heat and simmer, covered, until lentils are soft, about 25 minutes. Stir occasionally, adding more liquid if needed. Salt & pepper to taste.

Serve with a dollop of yogurt and cilantro. Works perfectly with a side of injera or naan bread as well. Enjoy!
Recipe Rating: 4 / 5




Related posts: