Nordic Gravlax with Caraway & Coriander
December 24, 2015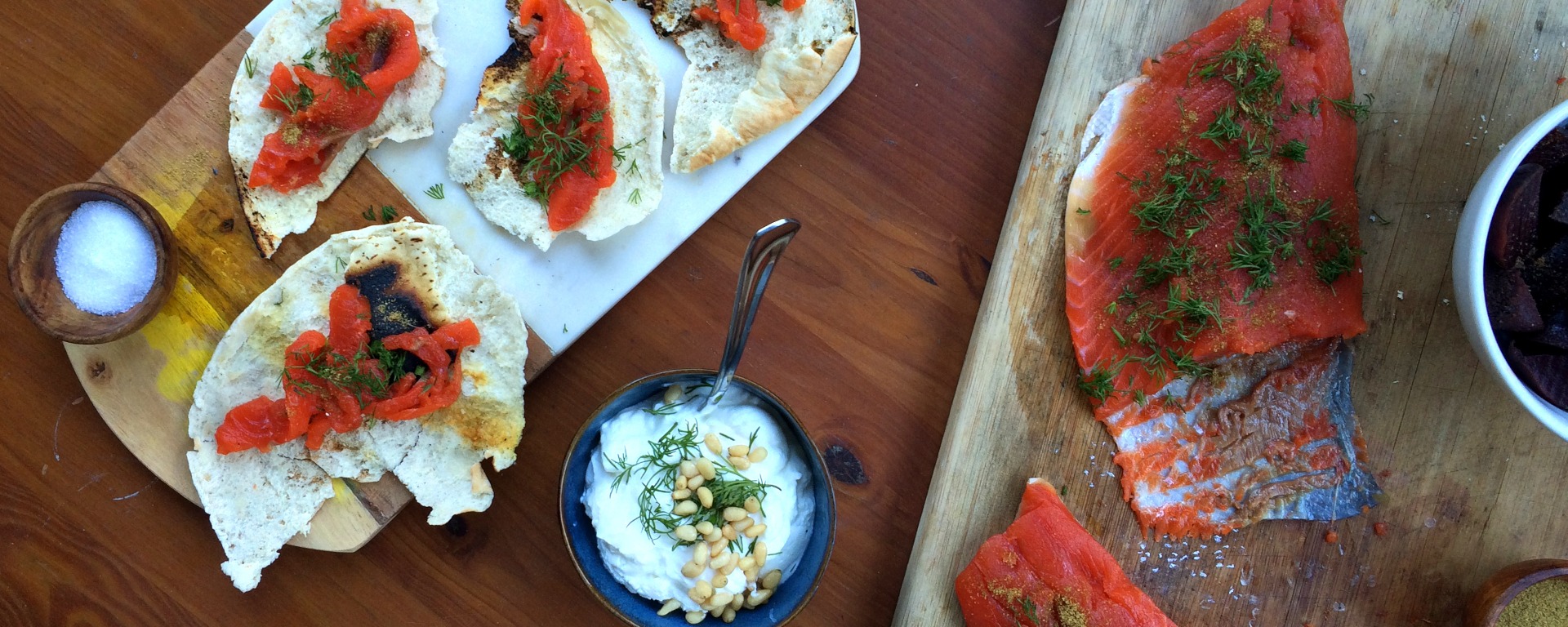 Nordic Gravlax with Caraway & Coriander recipe shared by Rebecca from RawSpiceBar.
Nordic Gravlax with Caraway & Coriander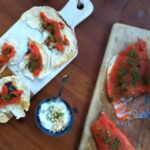 | Prep Time | Cook Time | Total Time |
| --- | --- | --- |
| 20 mins | 20 mins | 40 mins |
Ingredients:
Main
1 pouch RawSpiceBar's Gravlax Spices
2 pound skin-on, sushi-grade salmon fillet
3 tbsp vegetable oil, divided
For the sauce:
1/4 cup canola or vegetable oil
Kosher salt and freshly ground black pepper
Lavash or pumpernickel bread, for serving
Directions:
Fill a large bowl with cold water and 4 tbsp salt. Add salmon and let stand 10 minutes.

In a skillet, toast RawSpiceBar's Gravlax Spices, stirring constantly, until fragrant, about 1 minute.

In a small bowl, stir together salt, sugar & RawSpiceBar's Gravlax Spices until thoroughly combined.

Remove salmon and pat dry with paper towels. Turn salmon skin side up and sprinkle about half of spice mixture, rubbing in with fingers.

Arrange half the dill all over the bottom of a baking dish large enough to hold salmon. Set salmon skin side down on bed of dill. Rub remaining spice mixture on top and top with remaining dill. Cover with plastic and top with a weight. Refrigerate for 1 day.

Unpack salmon and turn skin-side up. Re-pack with dill, cover with plastic and set weight back on top. Refrigerate until salmon is cured, 1 day longer for a lighter cure and 2 days longer for slightly more cure.

For the dill sauce: In a blender, combine vinegar with dill, mustard, and sugar and blend until dill is very finely chopped. Add oil and blend until a smooth sauce is formed. Season with salt and pepper.

Unpack salmon, removing dill, and set on a work surface. Using a very sharp slicing knife, cut gravlax on the bias into thin slices. Arrange on slices of pumpernickel bread and drizzle sauce on top. Serve.
Recipe Rating: 4 / 5




Related posts: