Orange Strawberry Agua Fresca
May 6, 2018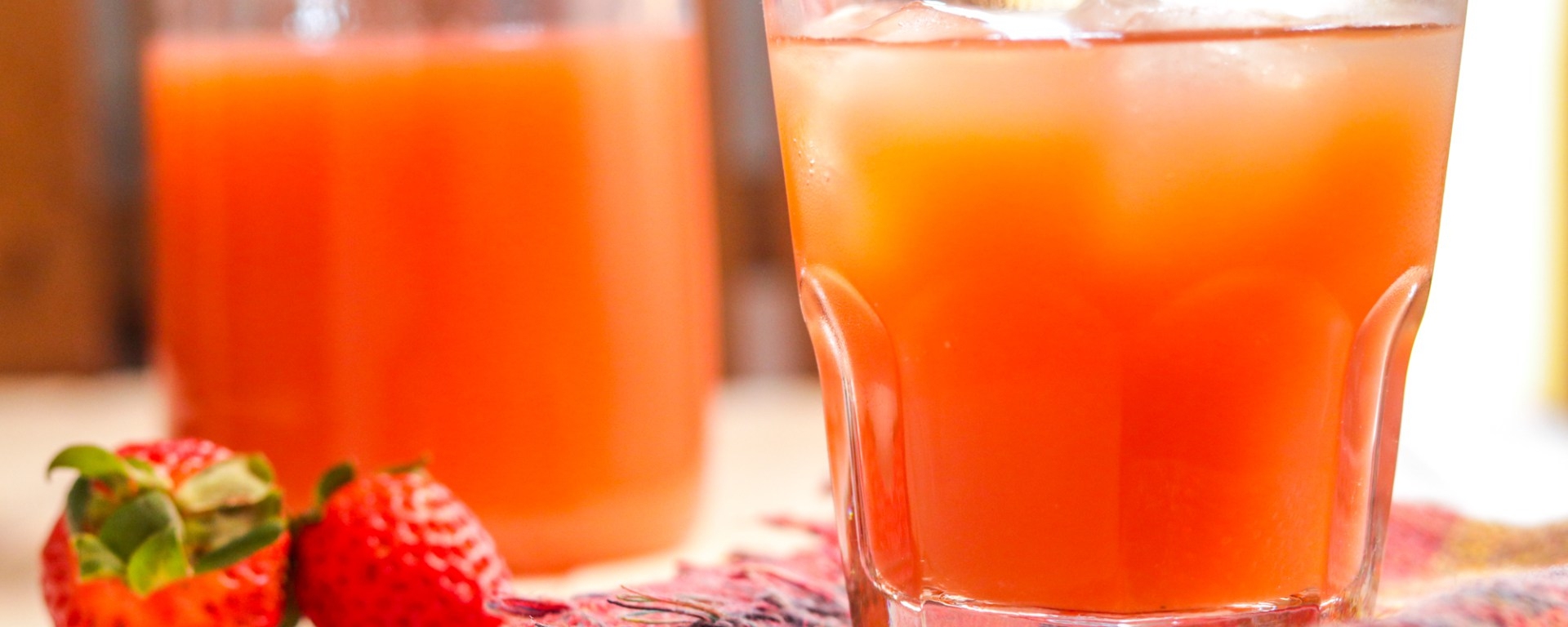 Orange Strawberry Agua Fresca recipe shared by Nikki from MyNutriCounter.
Agua Fresca or Agua de Frutas is a distinct trait of the Mexican beverage culture. There is no distinct English name for this light-bodied refreshing drink. So it could be translated as fresh, cool or fruit water, but one thing is for sure is that it is hugely popular in Mexico and even in the US. Traditionally made of sweet local fruits, herbs, spices and water, Agua Fresca is sold in large barrel-like glass containers in numerous bodegas and eateries across Central America. Its main purpose is to quench the thirst and to refresh the palate between consuming incredibly spicy dishes from the Mexican cuisine.
The oranges in our Agua Fresca recipe have been proven to be an excellent food source of active phytochemicals like vitamin C, folic acid, carotenoids and flavonoids. One 2005 year study suggests people who consumed orange juice for 3 weeks had significant levels of these nutrients in the blood and an improved cholesterol index as well.
Orange Strawberry Agua Fresca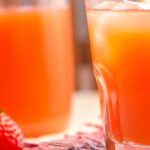 | Prep Time | Cook Time | Total Time |
| --- | --- | --- |
| 5 mins | 0 mins | 5 mins |
Ingredients:
600g/21oz seedless oranges, peeled and roughly chopped
250g/8.75oz strawberries, hulled and roughly chopped
Directions:
Process all ingredients in a blender until smooth.

Strain blended mixture through a fine mesh strainer lined with cheesecloth.

Chill agua fresca and serve over ice cubes.
Recipe Rating: 4 / 5




Oranges are rich in beta-cryptoxanthin, the carotenoid antioxidant compound playing a certain role in eyesight health, growth and immune response. Strawberries, the other ingredient of the drink, contain a unique list of sugars, vitamins and minerals. They are also rich in phenolic antioxidant compounds which were shown to detoxify free radicals, to enhance cell survival and to repair damaged DNA.
This Agua Fresca recipe is sure to refresh your day in a berry orange-inal way!
Related posts: