May 10, 2018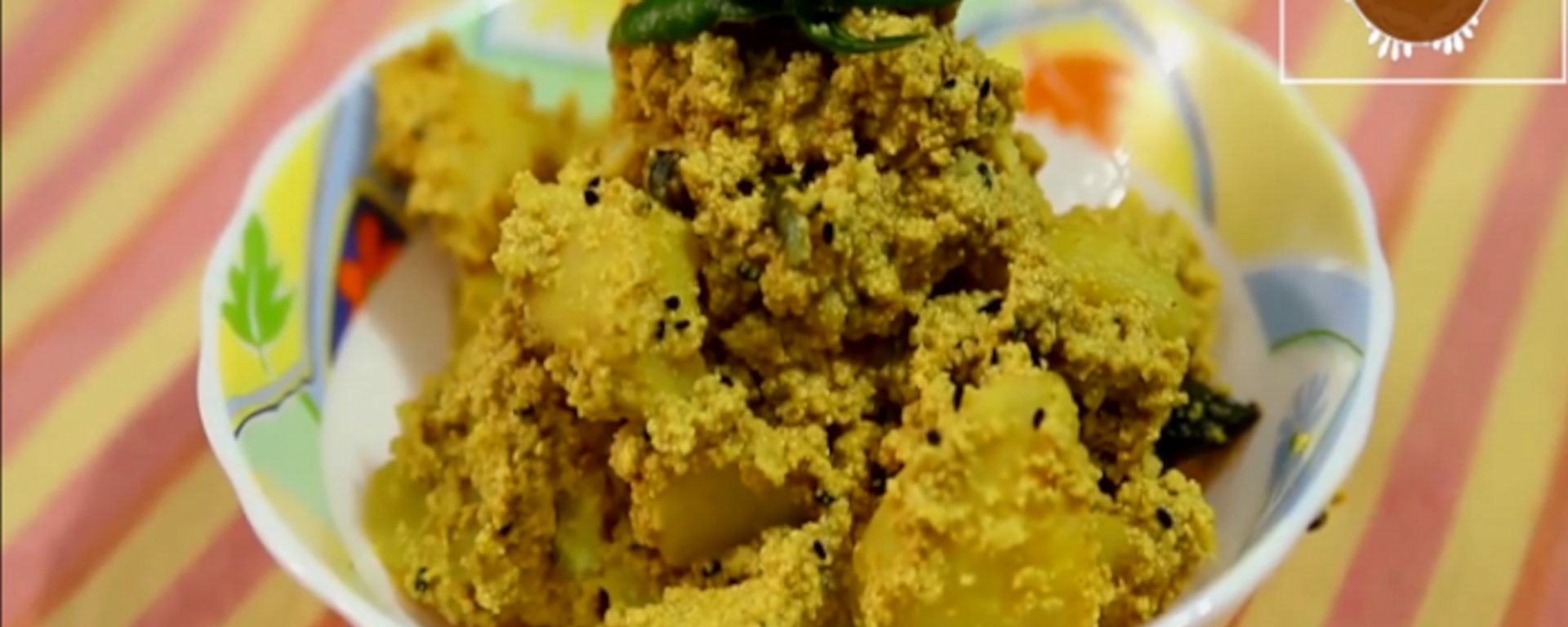 Poppy Seed Potatoes recipe shared by Priyanka Dave from India Food Network.
Aloo Posto is the famous dish of Bengali cuisine and has blast taste of Indian herbs and spices, which make the recipe perfect for any meal. It's a typical Bengali recipe you will enjoy with rice.
The recipes are made-up of potato with poppy seeds which make the recipe little crispy and delicious. How to make Aloo Posto at home? You have to just follow the simple steps, the recipe is quite easy and simple to make. It's the perfect recipe for house party and get-together.
Poppy Seed Potatoes
| Prep Time | Cook Time | Total Time |
| --- | --- | --- |
| 10 mins | 15 mins | 25 mins |
Ingredients:
1/2 tea spoon: kalo jeera/ kalonji/ onion seeds/ nigella seeds (different names for the little, black seeds)
1/2 a red onion, shallot finely chopped
6 potatoes: cubed and parboiled. Parboiling ensures that you don't have to use too much oil
50 g Posto/ poppy seeds, khus khus in Hindi, (Khous Khous in Lebanese): ground into a powder and then made into a thick paste by adding a bit of water
1 tsp each of turmeric and cumin powder
1/2 tsp each of red chilly powder and sugar
3 green chillies split into half
1 tbsp cooking oil. While any oil will do, the traditional Bengali oil of choice is mustard oil.
Directions:
Add 1 glass of water to khus khus

mix well

Heat a nonstick pan

add 3 tablespoons of vegetable oil to the pan

Add 3 dried red chillies

Add 6 green chillies

Add 1 tablespoon of black cumin seeds

Now add the potatoes in batches and stir gently for 3 minutes

Add 1 tablespoon of turmeric and mix well

Add 1/2 teaspoon of cumin seeds

Add 1 teaspoon of red chilli powder

Add 1 teaspoon of salt and stir for about a minute

Add poppy paste (khus khus) and stir well

Add half a glass of water
Tip
Add water to soften the potatoes

Increase the flame and cook for about 3 minutes

Break the alu with fingers to check if its soft and cooked

Serve hot.
Tip 2
Parboil potatoes for 7 minutes in the microwave
Recipe Rating: 4 / 5




Related posts: