Rajma And Bell Pepper Pasta
October 16, 2017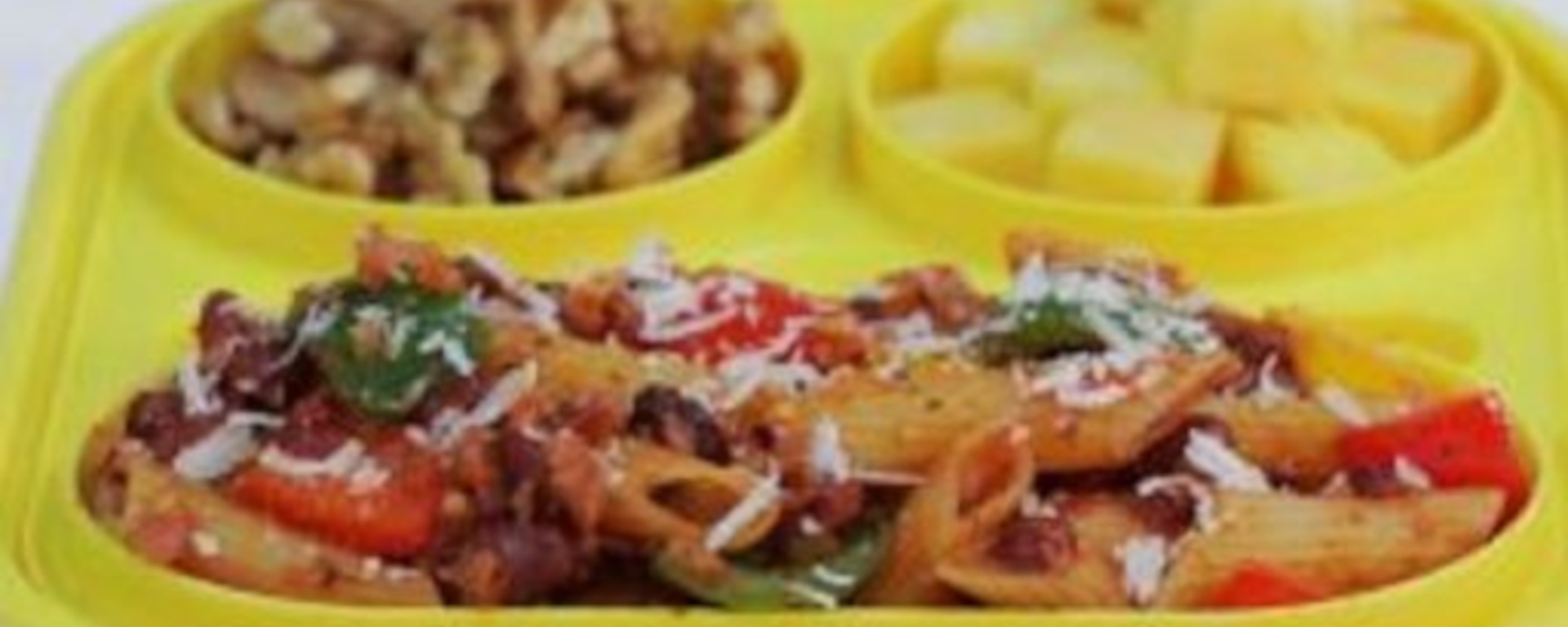 Rajma And Bell Pepper Pasta recipe shared by Rahul Upadhyay from Kissan Tiffin Timetable.  Author: Saee Koranne
Rajma Pasta with bell peppers is a super delicious recipe that's also easy to make. It's a must try dish that will be a fun but healthy surprise for your children when they open up their tiffin's.
Kissan Sweet and Spicy Sauce brings all the flavors together and gives the dish a tasty, tangy twist.
Rajma And Bell Pepper Pasta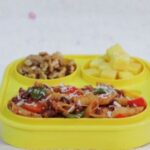 | Prep Time | Cook Time | Total Time |
| --- | --- | --- |
| 20 mins | 15 mins | 35 mins |
Ingredients:
Cooked macaroni or penne pasta: 1 large cup
Rajma (pressure cooked until soft with a little salt, lightly mashed): 1/2 cup
Diced mixed bell peppers: 1/4 cup
Finely chopped onion (small): 1
Finely chopped garlic: 2 cloves
Kissan Sweet and Spicy Sauce: 2 Tablespoons (30g)
Pizza seasoning/mixed herbs : 1/2 teaspoon
Grated cheddar cheese: 2 teaspoons
Directions:
Heat the olive oil in a pan and add garlic and onion. Sauté until soft.

Add the bell peppers and sauté well.

Tip in the cooked rajma and the Kissan Sweet and Spicy Sauce. Add pizza seasoning and stir well.

Add the pasta, a little water, and the cheese. Cook for 2 minutes until the flavors merge.

Pack with sides of pineapple and walnuts.
Recipe Rating: 4 / 5




Related posts: