November 4, 2017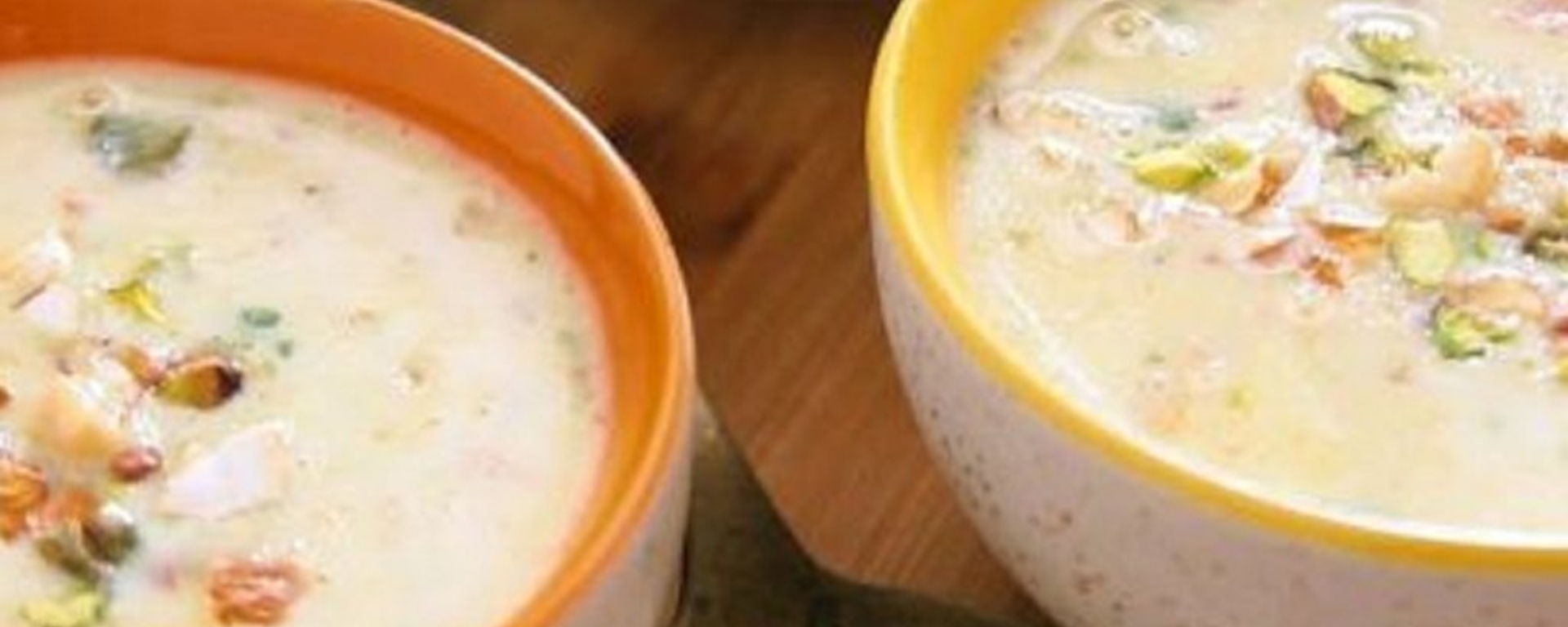 Sabudana Kheer recipe shared by Rahul Upadhyay from India Food Network. Author: Archana Arte
Sabudana Kheer is a side dish/desert consumed during fasting.  Sabudana Kheer is the best kheer recipe for fasting. You can easily make your stomach full with Sabudana Kheer recipe.
When we think about a healthy and tasty food recipe Sabudana Kheer is the must have food. It also has good nutritious value with perfect sweetness.
Sabudana Kheer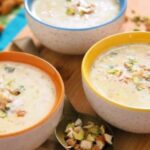 | Prep Time | Cook Time | Total Time |
| --- | --- | --- |
| 29 mins | 10 mins | 39 mins |
Ingredients:
Cardamom powder: 1/2 Tablespoon
Milk Masala: 2 Tablespoons
Sago (sabudana), soaked overnight: 1 cup
Chopped almonds & pistachios
Directions:
In a deep pan, pour the milk, sugar, saffron, cardamom powder & milk masala and stir it well. Heat this mixture while stirring continuously. Once the mixture is heated, add in the sago (sabudana) and the chopped dry fruits and mix well. Heat till it becomes thick. Pour in a few bowl and garnish with some more dry fruits. Enjoy!
Recipe Rating: 4 / 5




Related posts: