Sumac Carrot Salad with Almonds and Olives
January 20, 2016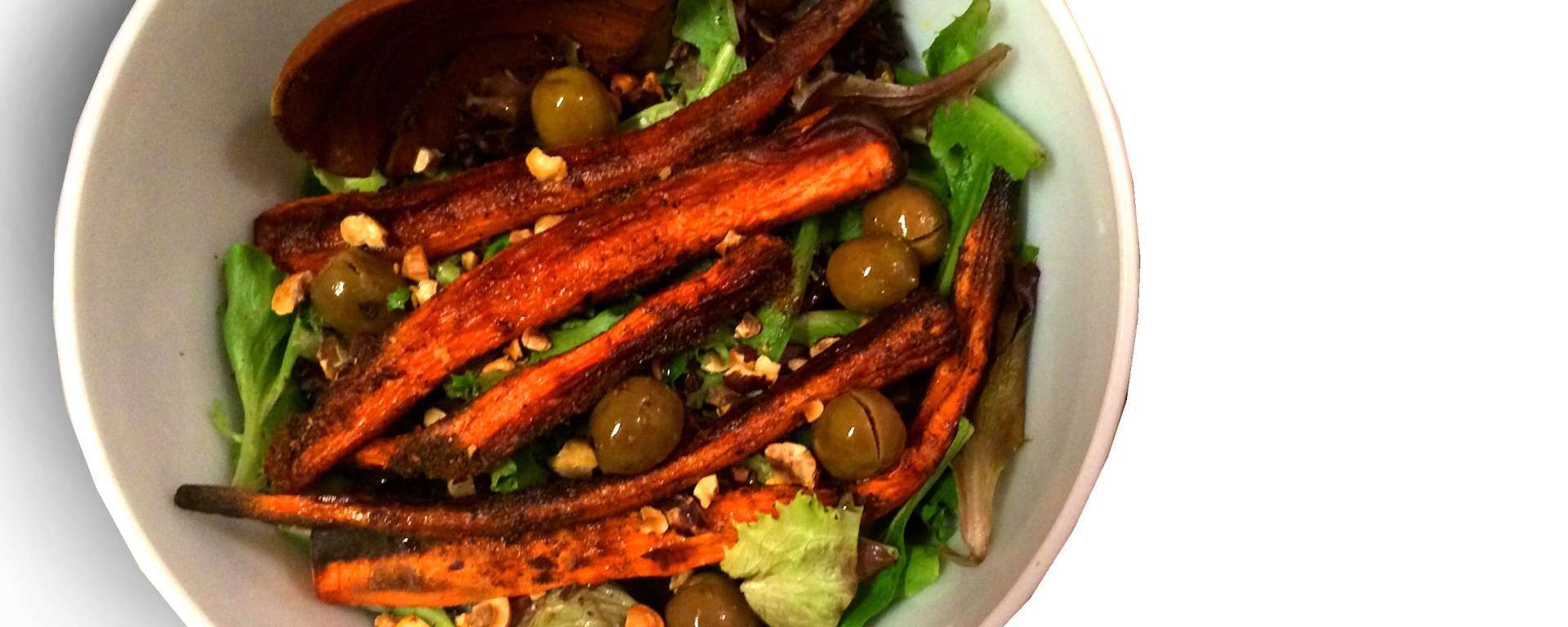 Sumac Carrot Salad with Almonds and Olives recipe shared by Rebecca from RawSpiceBar.
Sumac Carrot Salad with Almonds and Olives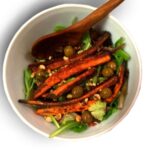 | Prep Time | Cook Time | Total Time |
| --- | --- | --- |
| 20 mins | 20 mins | 40 mins |
Ingredients:
1 bunch whole carrots (6-8)
6 tbsp extra virgin olive oil
2 big handfuls of baby rocket leaves
1/2 cup toasted almonds, sliced lengthways
2 tbsp freshly squeezed lemon juice
Directions:
Preheat oven to 400F. Peel and trim carrots. Cut any large carrots in half lengthways to roughly the same thickness.

Toss carrots in a large bowl with salt, pepper and olive oil. Massage into the carrots so that each carrot is well coated. Place into a large baking dish so the carrots are in a single layer and bake for approximately 30-35 minutes until carrots are golden and tender.

To make the sumac lemon dressing, combine RawSpiceBar's Sumac, 4 tbsp olive oil, 2 tbsp lemon juice, lemon zest, garlic cloves, honey and salt and pepper to taste. Shake well to combine.

Arrange baby rocket leaves on a large platter and top with roasted carrots. Sprinkle over the almonds and olives and just before serving drizzle with the dressing. Serve alongside RawSpiceBar's roasted bronzini & hazelnut dukkah flatbread.
Recipe Rating: 4 / 5




Related posts: