Summer Berry Shortcakes With Vanilla Sauce
November 16, 2015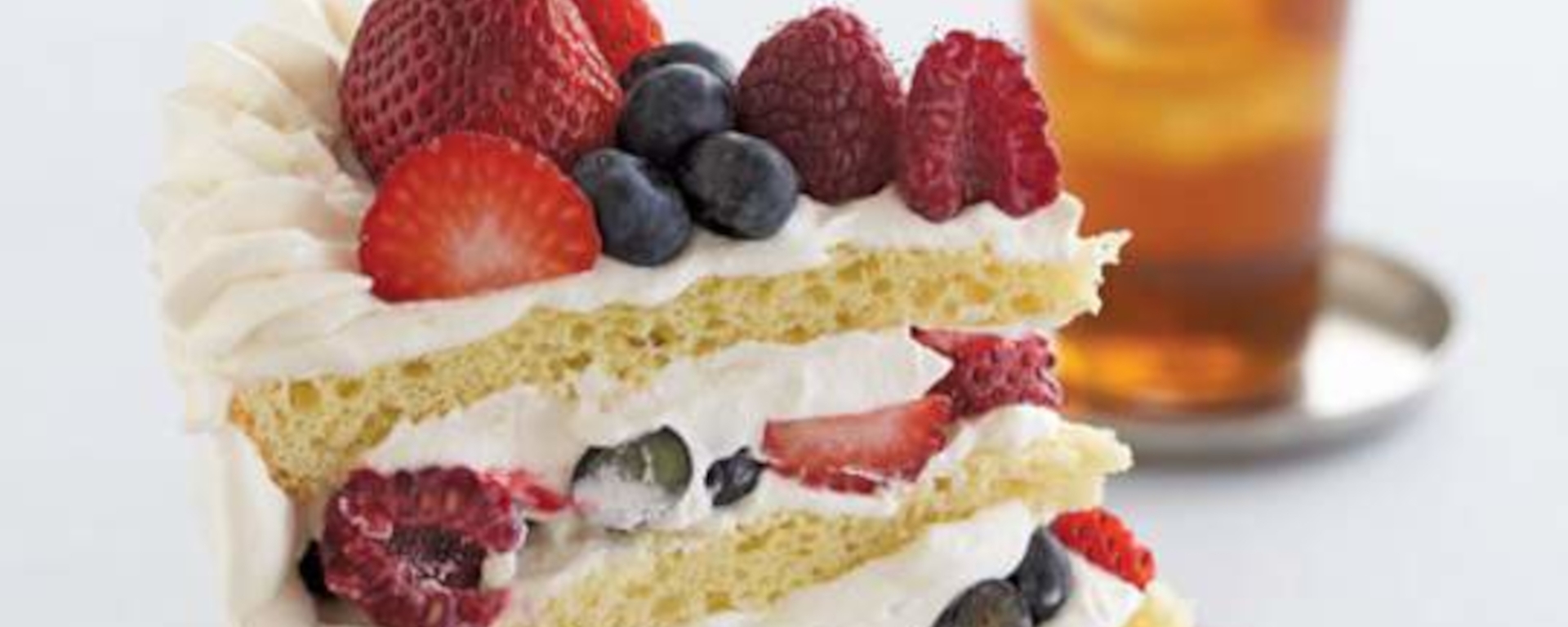 Summer Berry Shortcakes With Vanilla Sauce recipe shared by RecipesnFood.
Summer Berry Shortcakes With Vanilla Sauce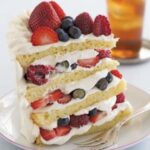 | Prep Time | Cook Time | Total Time |
| --- | --- | --- |
| 10 mins | 15 mins | 25 mins |
Ingredients:
2 cup fresh blackberries.
2 tbs fiamboise or kirsch.
¼ cup granulated sugar plus 1 tablespoon.
¼ cup reduced fat cream cheese.
¾ cup buttermilk plus 2 tablespoons.
1 tsp pure vanilla extract.
Garnish with strawberries.
Directions:
TO MAKE BERRY FILLING :
In a bowl, combine raspberries, blackberries, sugar and framboise (or kirsch).

Let stand at room temperature, stirring occasionally, for 30 minutes to 1 hour.
TO MAKE & ASSEMBLE SHORTCAKES :
Preheat oven to 425°F. Lightly oil a baking sheet or coat it with nonstick spray.

In a mixing bowl, whisk all-purpose and cake flours, ¼ cup sugar, baking powder, baking soda and salt, Using a pastry blender or your fingers, cut cream cheese into dry ingredients until mixture resembles coarse meal.

In a glass measuring cup, combine ¾ cup buttermilk, oil and vanilla. Make a well in the dry ingredients. Add wet ingredients and stir with a fork until just combined. (Dough will be slightly sticky; do not over-mix,)

Turn dough out onto a lightly floured surface. Gently pat into a ¾-inch-thick circle.

With a floured 3- or 3½-inch cutter, cut out shortcakes and place on prepared baking sheet. Press dough scraps together and repeat to make 8 shortcakes.

Brush shortcake tops with remaining 2 tablespoons buttermilk and sprinkle with remaining 1 tablespoon sugar.

Bake shortcakes for 10 to 12 minutes, or until light golden. Transfer to a wire rack to cool slightly. To serve, split shortcakes in half with a serrated knife.

Set bottoms on dessert plates. Spoon on berry filling and vanilla sauce. Set tops on at an angle. Serve immediately.

Makes 8 servings.
Recipe Rating: 4 / 5




Related posts: