November 14, 2013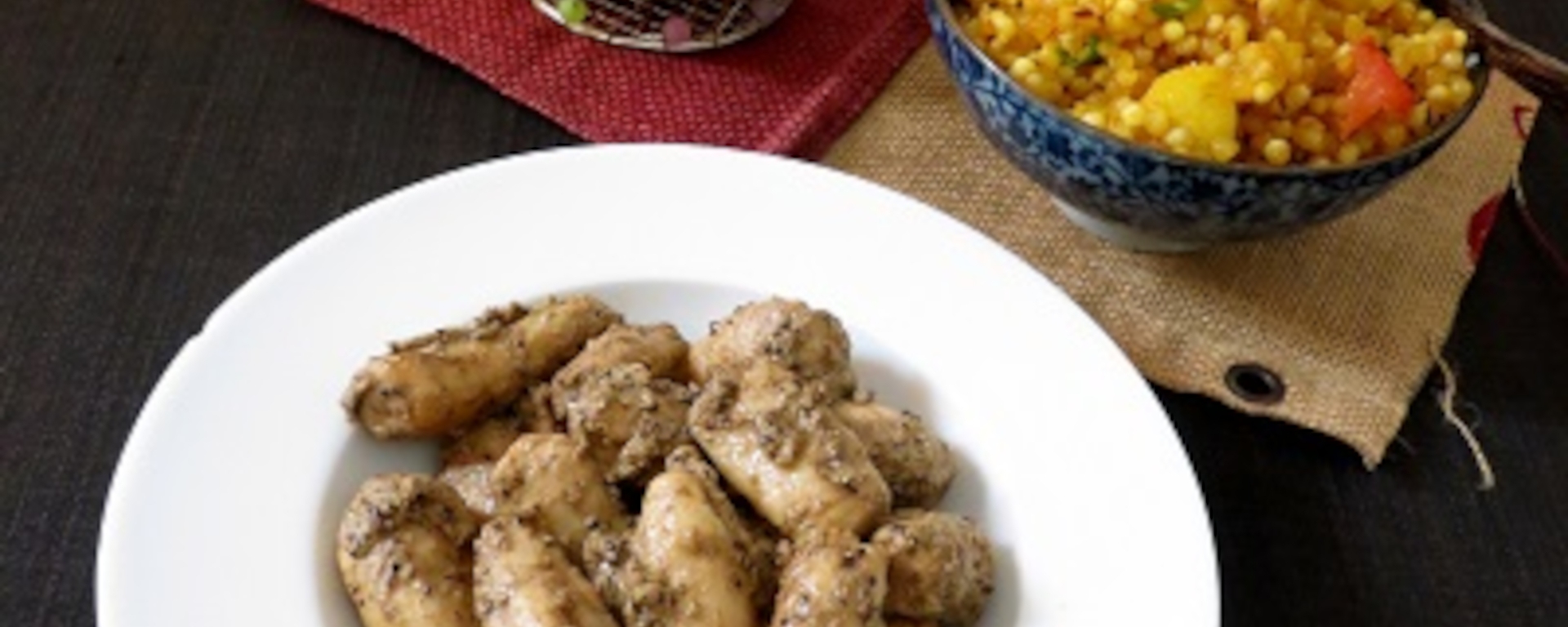 Hi I am Anjana Chaturvedi an Indian food blogger.  My blog Maayeka is all about authentic and traditional vegetarian Indian food.
Arbi (Taro root/Colocasia) is a tuber and is usually available during summers. There are various ways to cook this vegetable – you can boil, fry, or steam it and then add in any combination of tangy and spicy sauces (yogurt generally goes very well with taro).
Every Indian state has its own special recipe to make taro root curries like this Tangy Colocasia.
Tangy Colocasia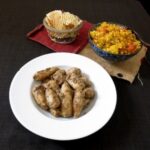 | Prep Time | Cook Time | Total Time |
| --- | --- | --- |
| 15 mins | 45 mins | 1 hour |
Ingredients:
Taro root/Colocasia/Arbi/Ghuiyan - 350 gms
Pepper powder/Kali Mirch - 1/2 tsp
Mango powder/Amchoor - 1/2 tsp
Ginger powder/Saunth - 1/4 tsp
Clove powder/Laung powder - a pinch of
Carom seeds/Ajwain - 1 tsp
Asafoetida/Hing - a pinch of
Cooking oil or Ghee - 2 tsp+ to fry
Directions:
Wash and scrape the taro to remove the skin completely.

Now with a sharp knife or toothpick prick the taro all over.

Heat ghee or oil in a deep pan and add the taro in hot oil.

Deep fry the taro on medium heat for about 5 minutes then lower the heat and fry on low heat till taro get cooked and become soft.

Remove the taro and drain on a paper napkin and let it cool down completely.

Whisk the yogurt with 3/4 cup of water and add fried taro and salt.

Let the taro soak in the yogurt overnight.

Heat 2 tsp of oil or ghee in a heavy pan or nonstick pan and add ajwain and asafoetida.

Now add taro in the pan along with the yogurt mixture.

Add pepper powder,mango powder,clove powder and ginger powder.

Cook the mixture on high heat for 5 minutes,then lower the flame and cook till all the liquid evaporate and taro become dry.

Serve hot or cold.
Notes:Fried Taro root/Colocasia cooked with yogurt and Indian spices - Dahi ki arbi
Recipe Rating: 4 / 5




Related posts: