February 25, 2016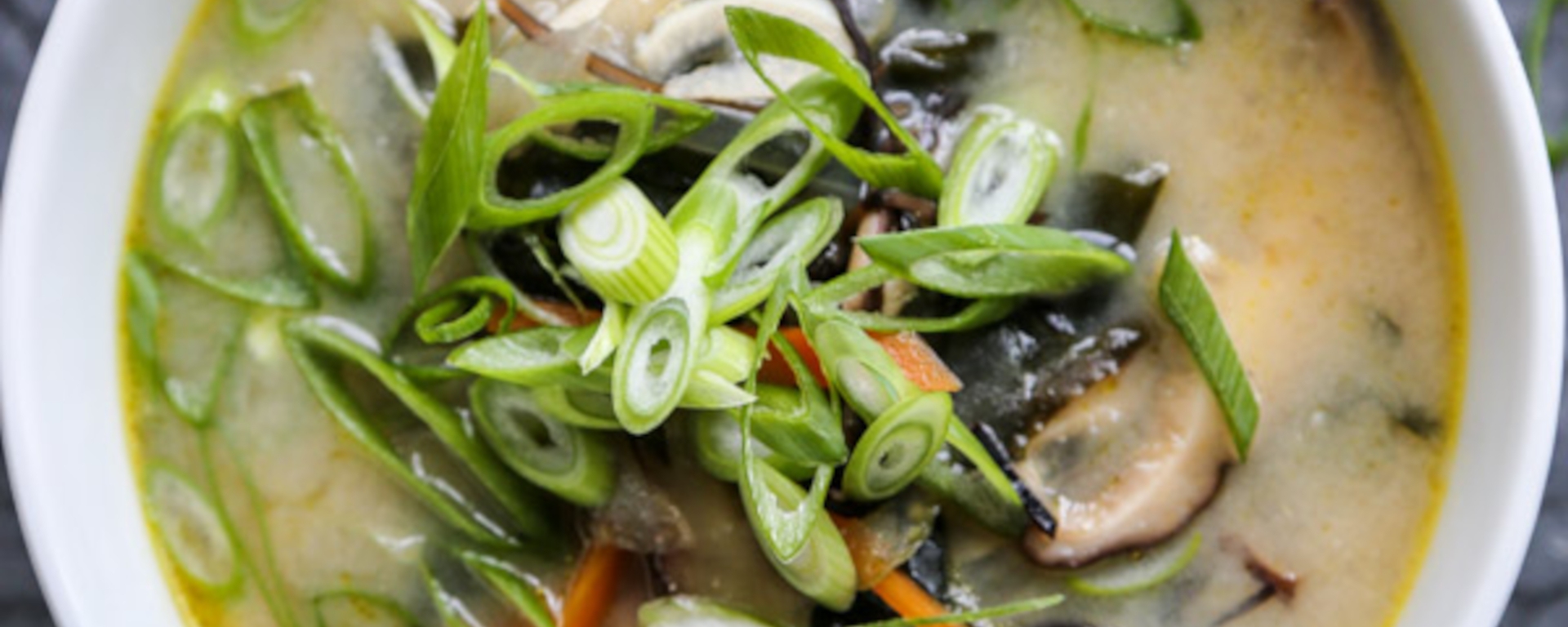 Tastiest Miso Soup recipe shared by Maren from EatingWorks.
Tastiest Miso Soup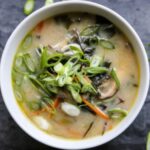 | Prep Time | Cook Time | Total Time |
| --- | --- | --- |
| 45 mins | 45 mins | 1 hour, 30 mins |
Ingredients:
2 Tablespoons toasted or raw sesame oil
1 Medium onion (10 ounces), sauté slice
1 Carrot, matchstick cut (about 8 ounces)
2 Ribs celery, sliced thinly on the bias (about 6 ounces)
10 Shiitake mushrooms, sliced thinly (thinner the better)
6 Cloves of garlic, thinly sliced
¼ Cup wakame, soaked 10 minutes and drained
¼ Cup arame, soaked 10 minutes and drained
1 Tablespoon fresh ginger juice, or more to taste
1 Tablespoon lemon juice OR brown rice vinegar, or more to taste
1 Cup white mellow miso, or more to taste
2 Scallions, thinly sliced; dried Nori sheets
Directions:
Heat oil in a 3-quart pot. Add onions, carrots, celery, shiitakes, garlic, kombu and salt. Sweat covered for approximately 10 minutes on low heat.

Add wakame, arame. Continue to sweat covered for another 10 minutes. While soup is cooking peel ginger with the back of a spoon. Grate into shreds and then using cheese cloth squeeze the juice out of the ginger and set it aside

Add water, bring to a boil. Reduce heat to low and simmer uncovered for another 10-15 minutes. Turn off heat. Let broth stand for 5-10 minutes. Add ginger and lemon juice.

Temper miso in bowl by mixing with 2 cups of broth. Add tempered miso back into the soup pot. Serve, garnished with scallions and nori.
Recipe Rating: 4 / 5




Related posts: