September 22, 2017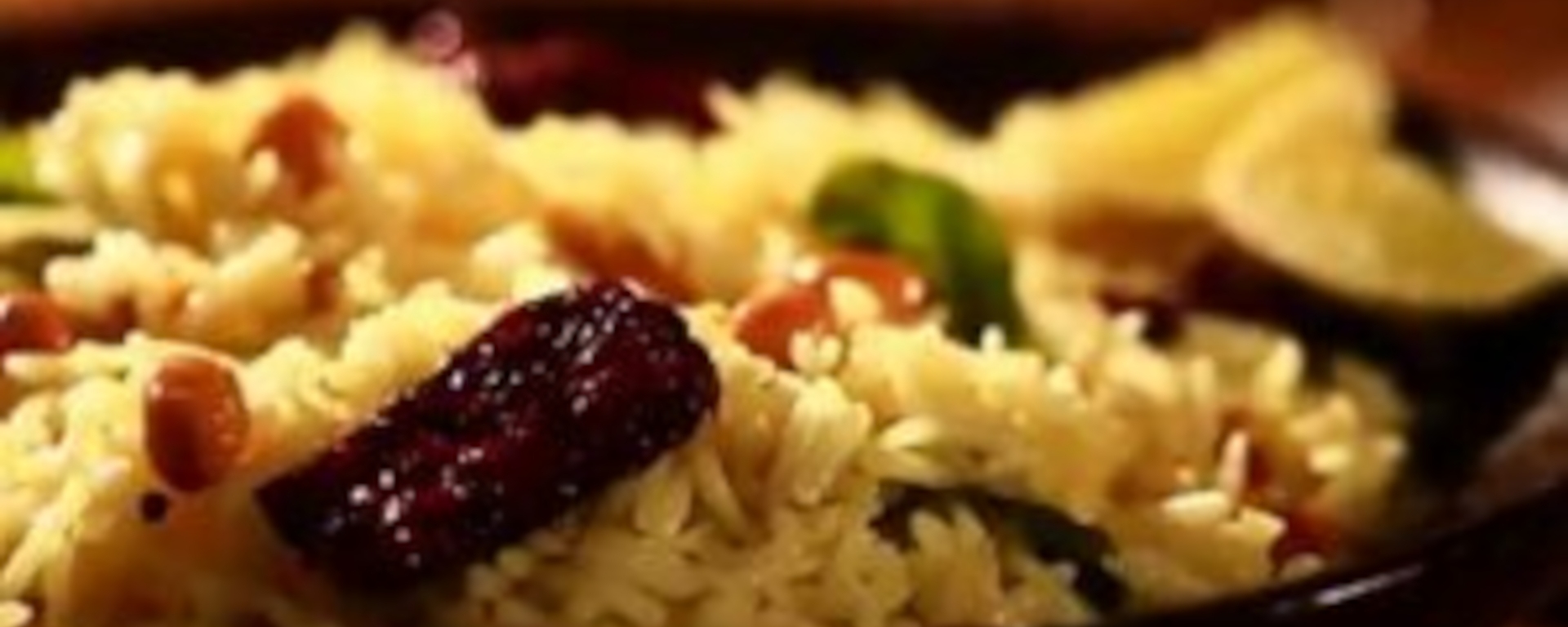 Turmeric Lemon Rice recipe shared by Riddhima Nair from India Food Network.
Indian comfort food: Turmeric Lemon Rice recipes for lunch is a delicious and tasty recipe that people love to eat. It is prepared within 30 min and tastes delicious and tasty recipe.
Turmeric Lemon Rice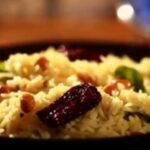 | Prep Time | Cook Time | Total Time |
| --- | --- | --- |
| 15 mins | 15 mins | 30 mins |
Ingredients:
2.5 to 3 cups cooked or steamed basmati rice
1.5 to 2 tbsp lemon juice
12-15 curry leaves/kadi patta
Directions:
Cook the rice, fluff and keep aside or let the rice or other cooked grains you plan to use, come to room temp.

Heat oil in a skillet over medium heat. When the oil is hot, add mustard seeds and let them start to pop. I usually check the oil by adding 2-3 seeds. If they start to sizzle immediately or pop, the oil is ready.

Add curry leaves and wait for a few seconds. Add turmeric and red pepper flakes and mix in. Reduce heat to medium low. At this point you can add roasted nuts(cashews or peanuts) or peas or both and mix in.

Add a splash of water to reduce the temperature of the pan. then add the lemon juice.

Add in the rice and mix in well. Add salt if the cooked rice was not salted. Cook for 2 mins. Taste and adjust salt and lemon. Cover and take off heat. Let it sit for 2 mins before serving. Garnish with coriander.
Recipe Rating: 4 / 5




Related posts: