June 15, 2015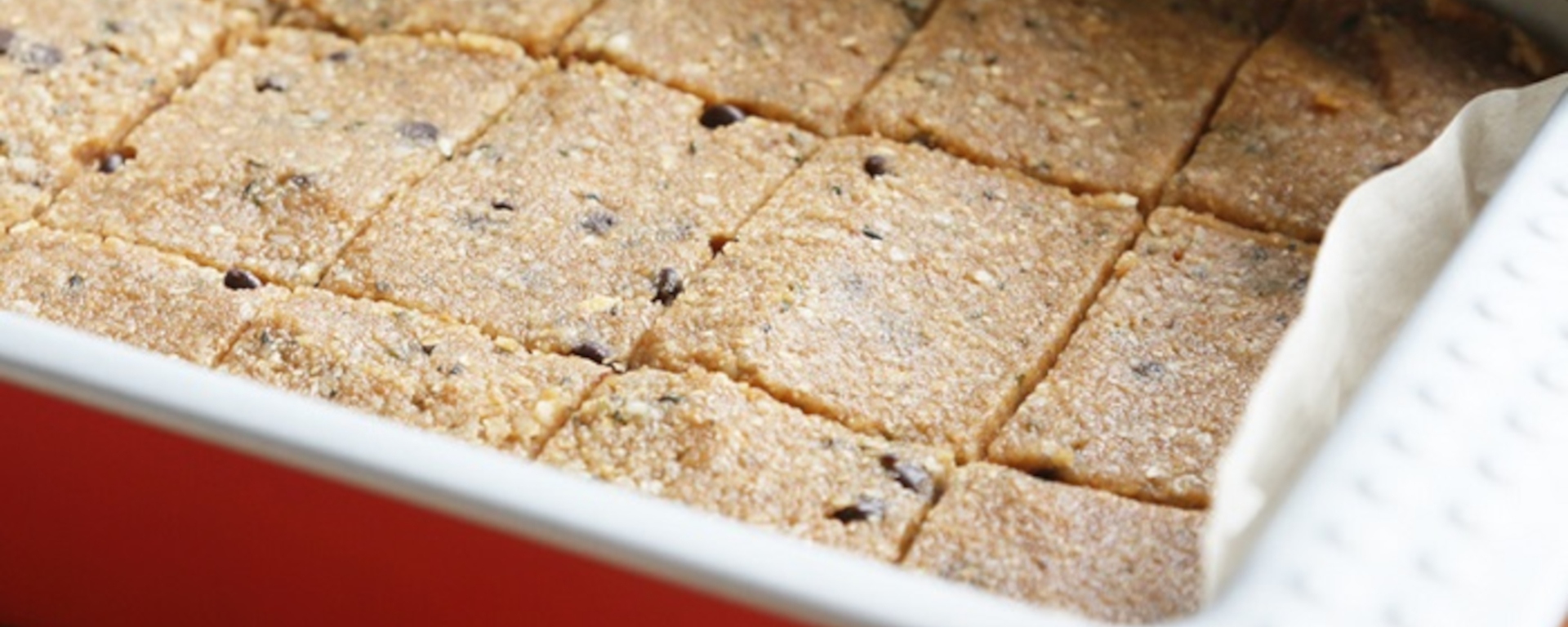 Vegan Choco Chip Bars recipe shared by Trisha Miller.
Vegan Choco Chip Bars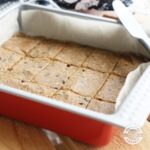 | Prep Time | Cook Time | Total Time |
| --- | --- | --- |
| 20 mins | 0 mins | 20 mins |
Ingredients:
4 tbsp coconut milk or your favorite non-dairy milk
1/4 cup Big Tree Farms coconut sugar
1 tbsp pure vanilla extract
1 1/4 cup oat flour or finely ground oats
1/2 cup mini vegan chocolate chips
Directions:
First, melt the coconut oil by heating it in a pan or microwaving it in a bowl.

Next, stir in the coconut milk, coconut sugar and vanilla until the mixture is well combined.

Then, add the salt, oat flour, almond flour and Hemp Hearts and mix.

After that, fold in the chocolate chips.

Press the dough into a parchment paper lined 8×8 pan and refrigerate until set.

Cut into small bars and store in an airtight container in the fridge.
Recipe Rating: 4 / 5




Thanks to who ever created Chocolate Chip Day for giving us an excuse to eat chocolate! I hope you love these bars as much as I did. What are your favourite ways to make treats a little healthier?
Related posts: