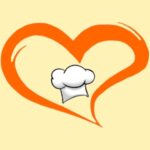 Creeping into the seasonal content is an apt title for this week's post with Halloween and the holidays just around the corner. Holiday cookies, pies, puddings, (and any dish really), can add a seasonal approach to an ordinary cookie or dish.
It's That Time Of Year
Enabling users to enter their own recipes can't come soon enough for all of us, but until that time we wanted to bring some of the seasonal stuff that has been entered by our users to the forefront. We're appreciative of our community over the years for contributing answering the call when asked. Look for creepy Halloween and warming holiday dinners to start popping up around our website in the coming months.
Recipe Search and Listings Improved
Our recipe search and listing pages have been improved. We've filtered the archives a bit better to improve the listings based on not only our own criteria but also the users preference. We've tried to include more fields for the search so that a user could search for an ingredient like "fish" and get recipes with "fish" in the title but also get recipes with "fish" in the ingredients.
This seems to be working well, however there's some tweaking that needs to happen for a better search experience overall. We're committed to this but recognize this will be an ongoing task. More of a journey and not a destination, so a "final" answer is not in the cards. Our plan is to monitor and see how we can improve the process.
User Profiles Updated
It's unlikely many of our visitors will even notice, but the user profiles were updated for better display. This update is still playing out because we're running into a bit of an issue with the width of the website and setting proportions for the display of the profile. There's a different format for mobile and desktop display of our website and we have to find a happy medium without alienating people. We believe we're on the right path. This is also a work in progress.
SEO and Internet Visibility Improved
Another update that won't be seen by many users has rolled out. We've tried implementing better search policy of rthe site. This is basically our visibility to search engines. Search engines look at websites different than humans do and we've improved the structure for a more beneficial relationship with the search engine bots.
This is also a work in progress and also something that has to be constantly monitored. The end result should be more website traffic and referrals from search engines so we're kind of hopefully "optimistic" that we're on the right track. We'll see.
More To Come
We're always improving and trying to make more of the processes here at the website work more efficiently. I'm not sure we'll ever really "solve" our ongoing issues but at least posting about our progress (whether visible or not to the average visitor), we're keeping our community informed about what's going on and of course… that we're still here and working on it!
Thanks for your interest and patronage,