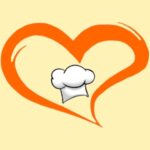 Database, Community Profiles, and Site Navigation Updated on the back end adds to another week and another group of updates. It's been an active week here on the back end of the website so again these are changes that likely few visitors noticed. From our perspective, these changes allow the back end of the site to work more efficiently. When the new recipe templates come on board there will be one last issue to deal with if we take care of them now.
We've corrected a few issues that have been plaguing our site for a while. The routing of post meta data from the old recipe templates was a bear to confront. A users posts (recipes) were being posted (and listed throughout the site) but wouldn't be listed in that users profile because there was an issue with the metadata from the old template not recording the correct fields for redirection.
New templates won't have this problem but the old template records needed to be corrected and user's recipes needed to be linked to their profiles. This issue has been fixed. Users should see their recipes listed throughout the website as before, and clicking the "author" in any recipe will direct the visitor to that users profile.
Once there, anyone visiting that LuvMyRecipe member profile should see the recipes of that member listed via a Tab in the profile. Unless.. that member is only sharing their recipes with their LuvMyRecipe "Friends", "Groups" or not maybe not sharing them at all. If that user isn't sharing with anyone then the recipe will only be listed for that LuvMyRecipe Member with no one else seeing their recipes unless shared by that member. Initial beta testing showed these issues are now working properly.
Community Profiles
LuvMyRecipe profiles got an update this week. The added sidebar to the profile page will direct visitors to key areas of the site. If the visitor is logged in to their LuvMyRecipe account, they will see a custom menu for their personal profile options in the sidebar area as well. The "Share a Recipe" option in the sidebar will only show if you're logged in to the LuvMyRecipe website.
Navigation got an update this week as well. There are a few new menus throughout the site to help visitors navigate around without getting lost or stuck on a particular page and not having a way to get back. These include recipe pages, profiles, and site core pages. Most issues seemed to have been addressed and more menu areas can be added if the need arises.
The footer of our website got a revamp on the design end. It now includes some navigation, a website login and an informational panel for the website visitor looking for more information than just a recipe.
More updates in the works.. Stay Tuned !
Again.. we thank everyone for their patience and patronage.