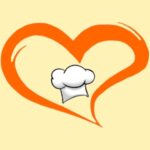 LuvMyRecipe Coming Back to Life and we're on the path to bringing our website back up to speed this month. There have already been some changes that we'd like to share.
Recipe content that has been previously shared on LuvMyRecipe.com by our users has been marked as "legacy" content in our database. It has been given it's own category because new recipes added to our website will be using different website templates and new formatting that helps us retain our content better in the database. This is a plus on our back end of the website but on the user end there will likely be little difference.. especially if you are a new user.. Welcome!
We've taken this route because some of the LuvMyRecipe members that have added to our site in the past years have links back to their website that are no longer there. We have  always allowed users to link back to their website so they may promote themselves here at our website.
After ten years that proves to be an issue because some of those users no longer have a website up resulting a some sort of 500 error or those user links were broken because the user has changed the permalink target on their end and it results in a 404 error. We've removed these links altogether here for the "legacy" recipe category. We will still be allowing LuvMyRecipe members to post a link back to their own website. Our policy has not changed. New recipe templates will allow our members to add their website url address to their recipes.
More coming for LuvMyRecipe
We should be finishing up a few things more this week regarding member accounts. New website registrations have been closed during our downtime. We anticipate new user registrations to be re-activated this week. Current LuvMyRecipe members have always been able to log into our website. However, sharing recipes has been disabled when they did log in because we started having database issues. We believed this is largely cleaned up and look forward to reactivating these features as well.
Watch our "Blog" (here) for more upcoming changes…