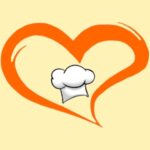 How about some cookies and some privacy? As we roll into the holiday season, it's only fitting that we start our new cookie policy here for our website and some privacy guidelines. If you are a regular visitor here at LuvMyRecipe, you'll have noticed the new introduction splash screen when arriving at our website. Previous to this there was an initial visit "banner" to acknowledge the privacy policy and cookies with a check box. Now, all visitors to LuvMyRecipe.com now have the option to choose the website cookies you'd like to accept when visiting our website.
All visitors are encouraged to review our updated Privacy Policy – Terms and Conditions of Use for our website from time to time.
---
All LuvMyRecipe.com visitors can set their Cookie Preferences
---
Cookies, Privacy and GDPR Compliance
LuvMyRecipe.com is making sure we're checking all the boxes for compliance in the areas of Privacy and GDPR Compliance. Allowing our visitors to choose their cookie preferences when arriving to our site is just one step toward our goal but we're well on our way. While initially the introductory screen is inconvenient, the screen allows you to adjust what cookies you're OK with receiving. You're also given the option to refuse all the cookies (excepting the ones that are required for our website to function properly). Your choice will be set for one year unless changed or you clean your cookies from your browser (resulting in you having to make the choice again when you return to our website).
Visitors are encouraged to review the options before selection because each level of acceptance will be reflected in your visit. Some recipes and images may not show for you as an example. Some recipes may not print. With the changes that have been taking place in the back-end of the website, some older templates may not behave correctly. Hence the reason we had to change and update the templates. Some of this functionality and experience at our website may be reflected in some way to your visit. We do apologize for the inconvenience in advance but we are updating and changing our website on a daily level, and this functionality and visitor experience is part of what we're changing.
Cookies to Improve Your Experience
If you have a LuvMyRecipe account and you log into our website, your experience with us should be smoother without the errors because you're given the cookies for functionality and experience that are needed for these resources to display. LuvMyRecipe.com members should select "Accept All" cookies for a full experience with the least amount of restrictions during their visit.
The levels of cookie acceptance are self explanatory when you're selecting but we'll review them here.
Choose what kind of cookies to accept. Your choice will be saved for one year. Visitors are encouraged to review our updated Privacy Policy – Terms and Conditions of Use  for our website from time to time. LuvMyRecipe.com community members WILL be notified when and if these policies update.
Necessary – These cookies are not optional. They are needed for website security and for our website to function properly. Visitors not comfortable with these necessary cookies should review our Privacy Policy – Terms and Conditions of Use.
Statistics – These cookies are used to improve the website's functionality and structure. We gather statistics through analysis of the websites usage and navigability, as well as ease of use for the end user (user friendliness) to improve the overall structure of the website.
Experience – These cookies are used so that our website performs as well as possible during your visit. If you refuse these cookies, some functionality, ease of use, and convenience will disappear from the website.
Marketing – By sharing your interests and behavior as you visit our site, you increase the chance of seeing personalized content and exclusive offers.
LuvMyRecipe.com visitors are given the option to "Accept All" cookies. This option delivers our content to you as we intend it. There shouldn't be any content blocked from our website with privacy and GDPR compliance still maintained as defined in our Privacy Policy – Terms and Conditions of Use.
LuvMyRecipe.com visitors are also given the option to "Refuse All" cookies. This option will give you the most privacy but also will deliver the poorest experience here for you at our website. We are working to improve this and all visitors should see improvement over time. However, we are a community and communities are something to be a part of if there are benefits that grant you exclusivity to community content. We welcome you to our community so that you too may enjoy and feel that same inclusiveness and exclusivity.
Have some cookies…
Again.. we thank everyone for their interest and patronage.