December 10, 2013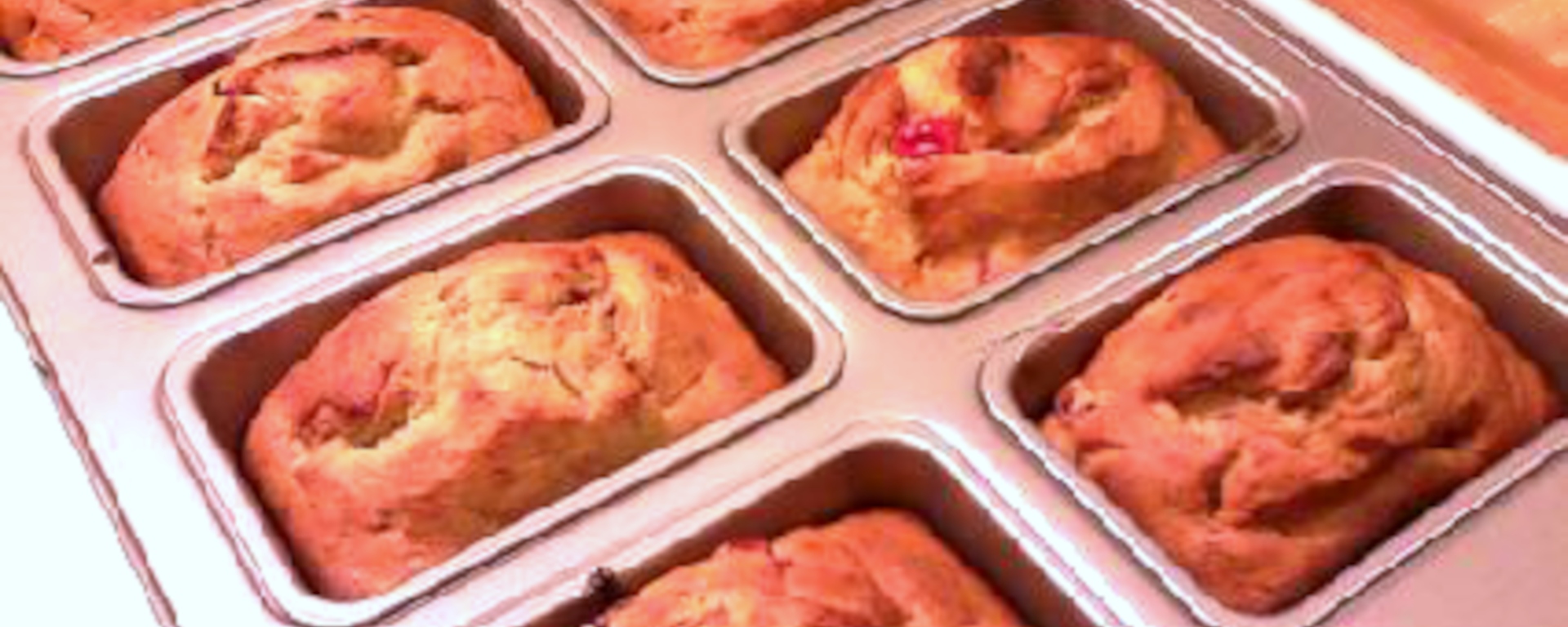 These cranberry muffins are a tasty treat.  You can use fresh, frozen or even dried for your cranberries.  The addition of orange zest and juice levels out the tartness or the cranberries.
A little mashed banana or applesauce help to sweeten these muffins up without adding on the calories.  Win!
Cranberry Muffins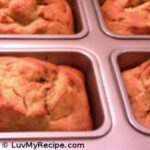 | Prep Time | Cook Time | Total Time |
| --- | --- | --- |
| 20 mins | 20 mins | 40 mins |
Ingredients:
1/2 cup mashed Banana's or Applesauce
Zest and Juice of one Orange (1/2 - 3/4 cup orange juice)
1 1/2 tsp Vanilla Extract
2 TBL Grapeseed Oil or Coconut Oil
1/4 cup chopped Cranberries (fresh or frozen)
Directions:
Preheat oven to 350.

Spray muffin tins with cooking spray.

In a large bowl combine flour, sugar, baking powder, baking soda and salt. Gently mix together with a wisk, set aside.

In a separate bowl, mash banana's or add applesauce.

Add egg and orange zest to the mashed bananas or applesauce, mix well.

Add orange juice, vanilla extract and grapeseed oil to wet ingredients and mix well.

Add wet ingredients to flour mixture, stir just until moistened.

Fold in chopped cranberries or craisins.

Spoon batter into prepared muffin tins.

Bake muffins for 20 - 25 minutes.

When toothpick comes out clean, the muffins are done.
Notes:To get a spongier texture to your muffins, add ¼ cup Non-Fat Yogurt. Greek yogurt works fine also. When mixing wet ingredients into dry, just mix until moistened and mix with a spoon. If you mix too long or with a blender, your muffins will be dense.
Recipe Rating: 5 / 5





These cranberry muffins are a delicious and healthy treat. They are made with whole wheat flour, mashed banana or applesauce, and fresh cranberries. The orange zest and juice add a touch of sweetness and brightness, while the cranberries add a tartness that balances out the sweetness.
These muffins are perfect for breakfast, brunch, or a snack. They are also a great way to use up leftover cranberries.
I like to serve these muffins with a dollop of yogurt or a drizzle of honey. They are also delicious on their own.
I hope you enjoy these muffins as much as I do!
Here are some additional tips for making cranberry muffins:
Use fresh cranberries if possible. Frozen cranberries will work as well, but they will not be as tart.
Don't overmix the batter. If you overmix the batter, the muffins will be tough.
Bake the muffins until they are golden brown and a toothpick inserted into the center comes out clean.
Let the muffins cool completely before storing them.
Related posts: