September 20, 2013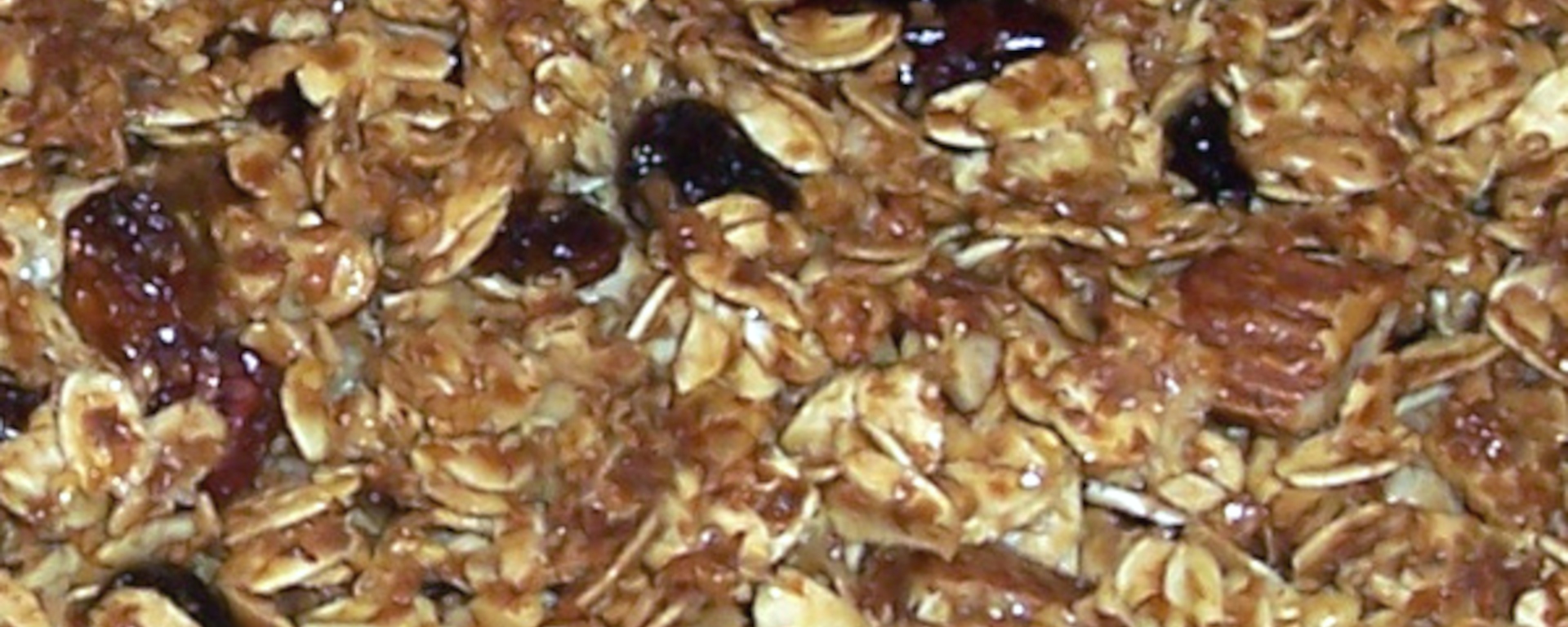 Honey Nut Granola is a great healthy snack. It is so versatile, you can just snack on it or add it to ice cream, yogurt, cereal, eat it as cereal, have it with fruit, the list just goes on. I like to make my own so I know exactly what is in it without thinking about how I'm going to make it. It's routine and muscle memory now.
You can pretty much put whatever you'd like into the granola. Some like to sweeten it up with some chocolate chips or use several different nuts for a variety. You can add whatever dried fruits you'd like or none at all. Like I said above, granola is just so versatile.
This recipe has become my go to recipe for granola. I've made it many different ways but I always crave this version. I like to toast the dry ingredients first for a little more flavor but it is not necessary to do so if you are limited on time and the granola comes out just as good both ways.
Honey Nut Granola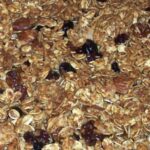 | Prep Time | Cook Time | Total Time |
| --- | --- | --- |
| 15 mins | 20 mins | 35 mins |
Ingredients:
Dry Ingredients
1/2 cup chopped Unsalted Peanuts
Wet Ingredients
1/4 cup Coconut Oil (melted)
1 1/2 tsp Vanilla Extract
Dried Fruits
½ cup Craisins (dried cranberries)
½ cup Dried Blueberries or Mixed Dried Berries
Directions:
Main
Preheat Oven to 325.

Line a baking sheet with parchment paper or spray pan with cooking spray.

Mix the dry ingredients together in a large bowl.
Optional - Toast your Oats
Spread mixed dry ingredients in an even layer on baking sheet.

Place in preheated oven for 15 min.

Remove from oven, stir around and put back in oven for 10 min.

Take out of oven and set on wire rack to cool for 10 - 15 min.

Place back in large bowl.
Prepare the Wet Ingredients
Place coconut oil in a microwave safe bowl. Microwave for 25 seconds to melt oil to liquid. Remove from microwave.

Add brown sugar, raw honey, nutmeg, cinnamon, ground ginger, sea salt and vanilla extract to coconut oil. Whisk to blend ingredients together.
Put the Granola together
Slowly pour the wet mixture over the oats and nuts, mixing well.

Add raisins, craisins, and dried fruit, mix well.

Spread mixed granola onto parchment lined baking pan and press into an even layer.

Place in preheated oven for 15 - 20 min.

Remove from oven and place pan on a wire rack to cool for 20 min.

Break up granola and place in air tight containers or ziploc bags to keep fresh for up to a month.

Place in fridge for one hour to harden up granola.

Store either in fridge or at room temperature.
Recipe Rating: 5 / 5





I love this granola recipe because it's so easy to make and it's always a hit with my family. The oats are crunchy and the nuts are flavorful, and the dried fruits add a nice touch of sweetness. The granola is also versatile, so you can eat it as a snack, add it to yogurt or ice cream, or use it as a topping for cereal.
I like to toast the dry ingredients first for a little more flavor, but it's not necessary. The granola comes out just as good either way.
I like to add a variety of nuts to my granola, such as almonds, walnuts, and pecans. I also like to add a variety of dried fruits, such as raisins, cranberries, and blueberries. You can really get creative with the ingredients you add to your granola, so have fun with it!
This granola is a great healthy snack that's perfect for breakfast, lunch, or dinner. It's also a great way to use up those leftover nuts and dried fruits. I highly recommend this recipe!
Here are some additional tips for making granola:
Use a good quality oats. The oats will make a big difference in the taste and texture of your granola.
Don't overcook the granola. You want the granola to be crunchy, not chewy.
If you're not a fan of nuts, you can substitute seeds, such as sunflower seeds or pumpkin seeds.
If you don't have dried fruits, you can add fresh fruit, such as bananas or berries.
Store granola in an airtight container at room temperature for up to a month.
** Great for snacks on the trail!
Related posts: