Ground Turkey Meatloaf with Tangy Sauce
May 9, 2012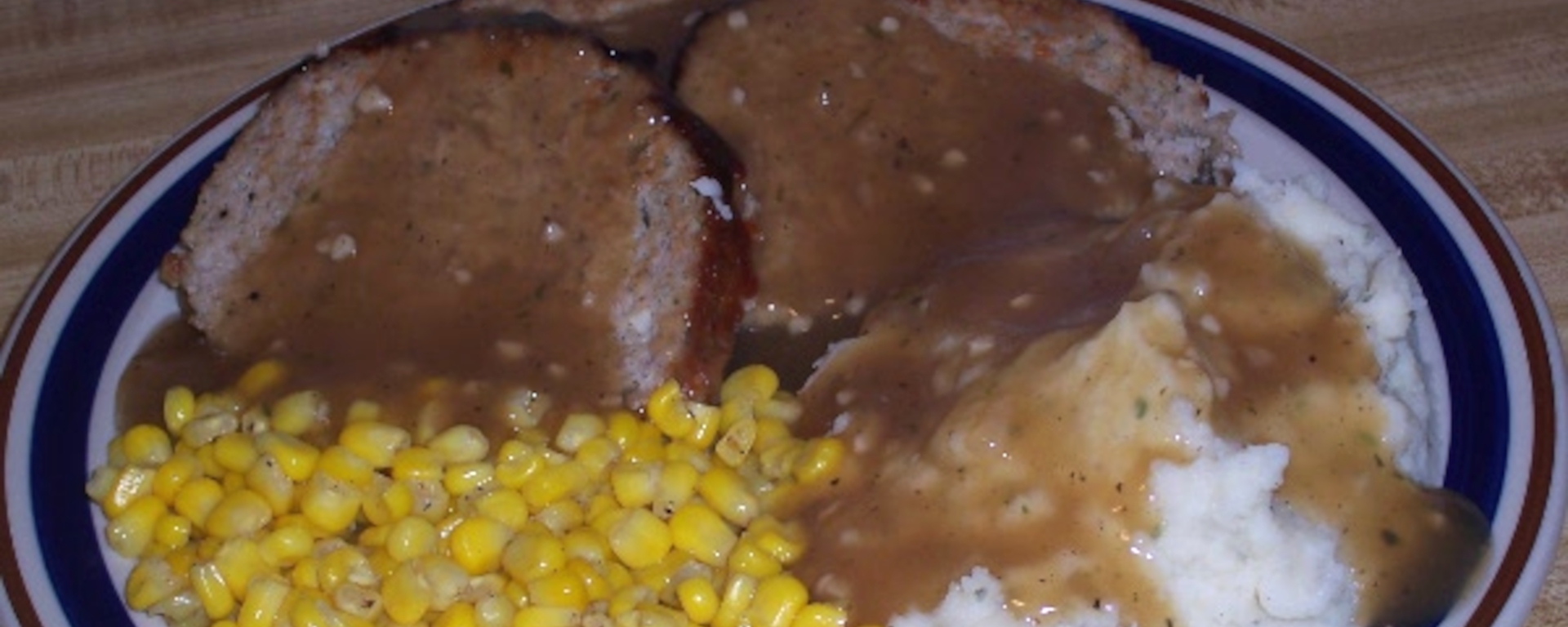 Ground Turkey Meatloaf with Tangy Sauce is always a great dinner to enjoy with the family or to have leftovers for a few days to reheat.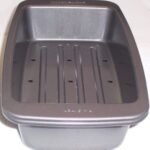 The only problem I've had with meatloaf was the puddle at the bottom of the pan when using hamburg.  I took care of that problem by buying a meatloaf pan that allows the grease to drain to bottom of the pan.
Then I decided to try my meatloaf recipe with ground turkey for a healthier meatloaf.  It was awesome, but now I have to line the bottom pan of the meatloaf pan with foil since only the tangy sauce drips through to the bottom because there really isn't much fat in ground turkey.
Give this great recipe a try and post your comments and tweaks below. Enjoy!
Ground Turkey Meatloaf with Tangy Sauce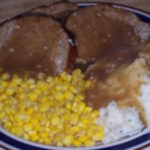 | Prep Time | Cook Time | Total Time |
| --- | --- | --- |
| 20 mins | 1 Hour | 1 hour, 20 mins |
Ingredients:
2 tsp minced or chopped Garlic
1 Carrot grated, (optional)
1/2 cup Seasoned Bread Crumbs
Tangy Sauce Ingredients
Directions:
Preheat oven to 350.

Break up ground turkey into a large bowl.

Season meat with garlic powder, onion powder, black pepper, parsley flakes and salt.

Mix together well. Mixing with your hands works best. If using a spoon, be sure spices are distributed throughout the meat and mix well.

Add onion, garlic and grated carrot, mix well.

Add beaten egg, mix well. At this point the ground turkey will seem really wet and slimy.

Add bread crumbs and mix well. The wet, slimy feeling of the meat should go away once the breadcrumbs are added.

Shape mixture into a ball then work into a loaf shape a little narrower then pan.

Place meatloaf in pan, press closed any cracks. Loaf should not touch sides of pan.

Mix together ketchup, brown sugar and mustard.

Spread sauce mixture over top of loaf.

Bake the meatloaf @ 350 for 1 hour

Remove from oven, let stand for 5 minutes before cutting.
Recipe Rating: 5 / 5





For a moister meatloaf, place 1/2 cup bread crumbs in a small bowl and add 1/4 milk or tomato juice let sit while you mix other ingredients. When it is time to add the breadcrumbs, stir breadcrumbs and milk/tomato juice then add to meatloaf.
Meatloaf will be moist and a little tougher to mold. You can stick mixed meatloaf into freezer for 10 min to firm up before molding into a loaf.
Don't add more then 1/4 cup extra bread crumbs if trying to firm up loaf. With the ground turkey, it will end up a bit dry. Trust that the moister meatloaf will cook up nice and not soggy.
Related posts: