Shepherd's Pie with Ground Turkey
January 26, 2013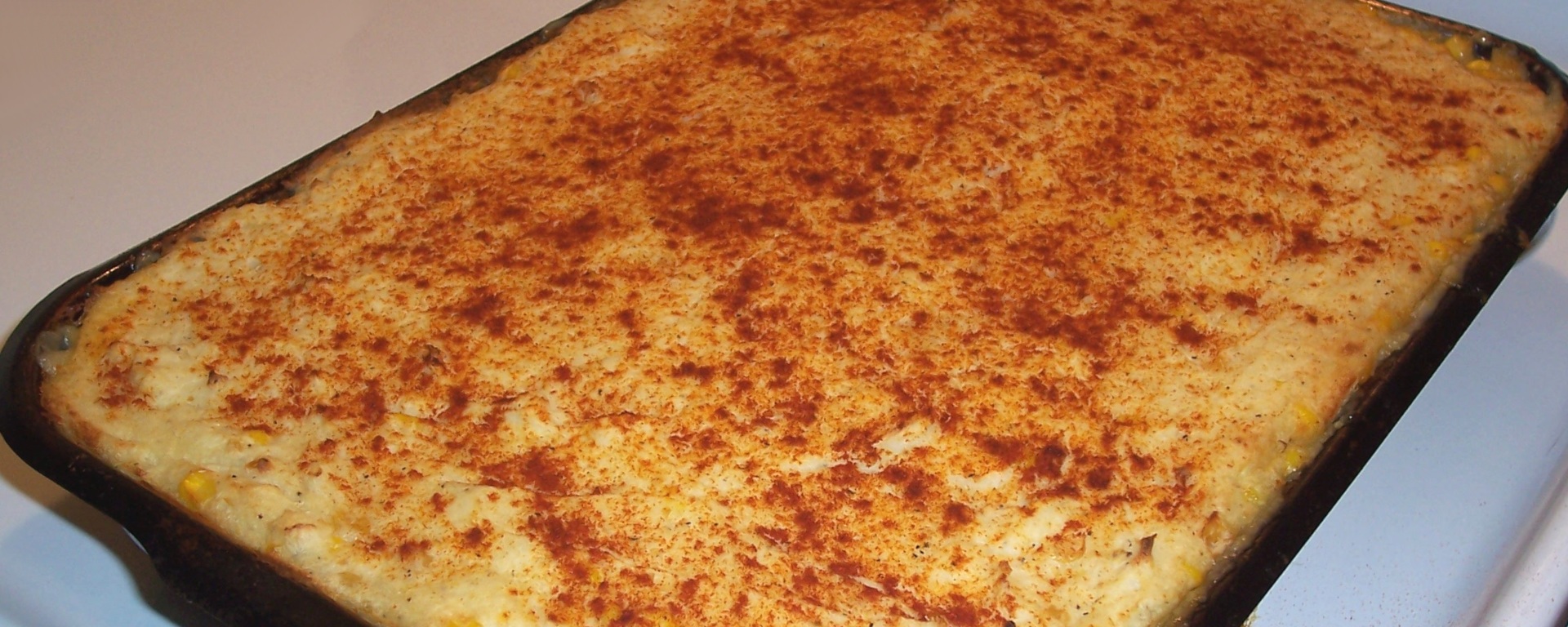 Here in the United States, this Shepherd's Pie with Ground Turkey isn't typical. We've come to know shepard's pie as easy comfort food that is basically ground beef with a layer of vegetables in a potato casserole. It's origin can be traced back to being used as a recipe for getting rid of leftover meats and then adding a potato layer for crust over the top. In 'ye olde' England they replaced the leftover meats part with lamb… and called it "shepard's pie". In the United States, beef is a more popular dish than lamb, so normally we replace the lamb with ground beef. Interestingly enough, in England, when you make shepard's pie with beef instead of lamb, you call it 'cottage pie'.
My tweak to the more commonly known shepard's pie recipe here in the United States is a shepards pie with ground turkey recipe instead of beef. I usually try and replace my ground beef with ground turkey in any recipe I'm making. I know ground turkey has it's opponents but ground turkey is a blank canvas for flavor and in the end you get a broader taste spectrum to finish with. Nothing wrong with ground beef. It has it's own spectrum of flavor but beef doesn't take on ingredients the way ground turkey does in my opinion. Ground turkey has a mellower taste on it's own so it's more open to other flavors. Generally ground turkey is better for you health wise, but it really depends on what you're getting for ground beef. 'Dr. Gourmet' get's into a much better explanation of the difference between the two if you're interested.
Another thing about shepard's pie that most seem to be on board with me is the leftovers. I'm a big fan of making something and having the leftovers for the next couple of days and this recipe fits right in that genre. Something for lunch the next day… something for that late night snack… something for when you're hungry and you don't want to make anything but then there's that stuff you can just stick in the microwave.  Remember, you can freeze this leftover as well.
This is another recipe that's easy to tweak. Instead of ground turkey you can use ground beef of course, or maybe you prefer the lamb. I used corn here, but you can just as easily add peas like my mother used to or any other vegetable. Even if you're a fan of spinach then here's your cue. It goes nice right in the layers.
I make the shepard's pie by cooking all the ingredients first, then combining all the ingredients into a casserole or in this case I used a 3 inch deep medium baking pan. When you're done putting everything together you just have to stick the 'pie' in the oven and let the oven brown up the potatoes nicely.
Cut ingredients in half if you're baking in a medium casserole dish.
Shepards Pie with Ground Turkey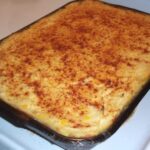 | Prep Time | Cook Time | Total Time |
| --- | --- | --- |
| 30 mins | 30 mins | 1 hour |
Ingredients:
5 lb bag Potatoes - Mashed after cooking
2lbs frozen corn (usually 2 packages)
Seasonings - Salt, Pepper, Parsley, Onion Powder, (Optional: Crushed Red Pepper)
Directions:
Brown the ground turkey. Season your meat with salt, black pepper, onion powder, 2 garlic cloves minced, and crushed red pepper (optional). Season to your liking as you would with beef. I tend to more heavy handed with the spices and ground turkey.

While you're browning the meat, you can get the potatoes going. Peel and boil a 5 lb bag of potatoes and mash when tender. Add butter and milk to get the right consistency here. Season here as well (onion powder, 2 cloves of minced garlic and parsley).

Cook the corn by mixing the frozen corn and the cream corn in a pot or microwave safe bowl and cook until corn is tender.

Start with a layer of potatoes because I think it gives the pie a good consistency in the end result. After the initial potato layer, then layer the ground beef, corn and then another layer of potatoes to finish the pie.

Season pie with paprika, or other preferable seasonings.

Cook for 30 minutes or until slightly bubbling and the potatoes are starting to brown.
Recipe Rating: 5 / 5





By all means, substitute the corn with any vegetable or combination of vegetables. Shepard's pie is meant to be a meal in itself, so if adding carrots, peas, spinach, or green beans is your preference then by all means go ahead. You're cooking them before you assemble the pie, so go to town with your favorite.
As mentioned before, generally if you're cooking in a casserole dish, cut the ingredients in half. I've experimented in a casserole dish myself and was able to get 2 layers of meat in. My mother's recipe calls for some browned ground sausage sprinkled on top which adds a nice flavor signature as well and is man cave approved.
Serves 4-6 but depends on the size of your cooking pan or casserole, and how much ingredients you're able to pack into your pie. This recipe leaves a lot of room for tweaking and preference. Each layer of food should be seasoned on it's own to your liking, then combined with the other ingredients when assembling the pie.
Related posts: