October 10, 2023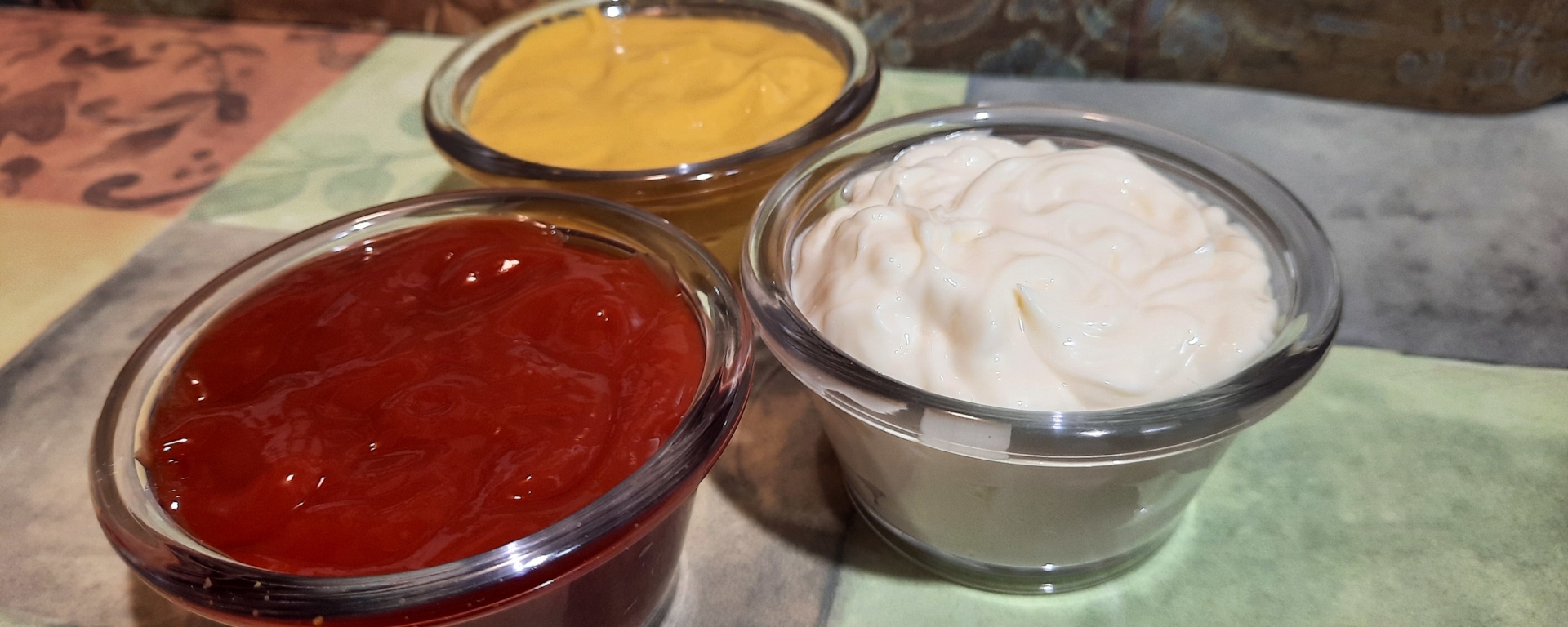 What is comeback sauce is a question I get asked a lot. Simply put, the base of the sauce is ketchup, mustard, and mayonnaise. You can start with equal ratios and you're good to go, but most people tweak that base recipe to their own style. The versatility and deliciousness of "Comeback Sauce" has made it a quick sauce for me and is so easy to make if you have the simple stuff but it can also be easily "jazzed" up any way you want.
What is Comeback Sauce?
The origins of comeback sauce can be and often are debated, but I've always associated the sauce with Southern cooking regardless of the origin debate raging. I think the first time I had comeback sauce was with plain old French Fries and I was taken back when enjoyed with some Comeback Sauce. The sauce is considered a classic Southern condiment that can be used with almost anything in my book so I thought I'd share here.
Simplicity is often key when it comes to cooking. In its simplest form, comeback sauce typically consists of a combination of ketchup, mayonnaise, and mustard, often with a hint of hot sauce for a little kick. These are the core ingredients that define a basic comeback sauce:
Mayonnaise: This provides the creaminess and gives a rich base to the sauce.

Ketchup: Adds a tomato sweetness.

Mustard: Depending on the mustard, this can contribute a bit of spicy zing, tang or more depth of flavor.
You could end Now.
You have Comeback Sauce.
This sauce is versatile enough to be used on anything you would use a condiment for. As I mentioned I like to jazz things up a bit so optional ingredients could include:
For some Heat – Hot Sauce, Sriracha or Horseradish will work great. Try some Cayenne Pepper or Paprika (I use smoked Paprika). Use your favorite here to add some heat.

For some Saltiness – Soy sauce, flavored salts and of course finely chopped capers.

For some Tang and Texture – Pickle juice, pickled relish or minced cornichons for extra texture and tang. I love using sour cream for tang.

For Sweetness – Honey or Maple Syrup here. YEP… that's right! A touch of sweetness, a small amount of honey or maple syrup can balance these flavors nicely. I've used agave nectar too. Experiment!

Lemon Juice: A squeeze of fresh lemon juice can brighten up the sauce and add a refreshing note. Can you use lime juice? Of course!

Garlic, Onion, Chives: If you love garlic, minced fresh garlic or garlic powder can add depth of flavor. Finely grated or minced onion or some chopped chives can contribute a subtle oniony taste. The dried powdered stuff works here too.

Herbs and Spices: Add Dill, dill weed, celery seed, cilantro, parsley or mint. These are my go to ingredients but feel free to experiment with your favorites. I love spice blends here. A nice curry blend or even a chili blend works great.
Change Up the Ingredients
One of the ways you can customize your sauce is to change the types of mustard, ketchup and mayonnaise you're using. I like to switch it up. I like my mustards so this comeback sauce may very well have yellow, Dijon, stone ground, spicy brown, or any other type of mustard for that portion of the recipe.
Ketchup certainly has different varieties to work with and I usually switch my brands of mayonnaise up if I'm looking for a different taste. I like Kraft Heavy Mayonnaise myself… but I know die hard Hellman's fans too. Spicy Ketchup is a thing and it tastes awesome here, so don't be afraid to try it.
Tweak the Ratios
As mentioned, I like my mustards. Strong mustards tend to dominate a sauce if you're using light mayo or mild ketchup. Too much mayonnaise can make a sauce too rich and too much ketchup might add too much sweetness. Small tip; I will usually add sour cream to calm the mayonnaise richness and thickness but with an added benefit of adding some tang.
The point here is that you're not locked into a 1:1:1 ratio for the recipe base. For instance, take my recipe here. I lightened up on the ketchup and mustard but added in some sour cream. 
What is Comeback Sauce?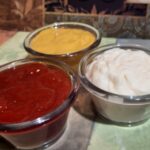 | Prep Time | Cook Time | Total Time |
| --- | --- | --- |
| 5 mins | 0 mins | 5 mins |
Ingredients:
1 tablespoon Dijon mustard
1 tablespoon Spicy Brown Mustard
1 tablespoon Worcestershire sauce
1/2 teaspoon black pepper
Directions:
In a bowl, combine the mayonnaise, ketchup, dijon mustard, brown, mustard, sour cream, hot sauce, Worcestershire sauce, garlic powder, onion powder, paprika, black pepper, and salt.

Mix everything together until well combined.

TASTE and adjust the seasonings to your liking.

Once you're happy with the flavor, refrigerate the sauce for at least an hour to let the flavors get all friendly together.
Notes:Tip: add some cayenne pepper to taste for some extra heat.
Recipe Rating: 5 / 5





The great thing about comeback sauce is that you can customize it to your taste, so feel free to experiment with the ingredients and adjust the spice level to make it your own.
What can Comeback Sauce be Used For?
Use it as a dip for fries, chicken tenders, or as a dressing for salads and sandwiches. It's quite versatile! 
Here are some ideas on how to use Comeback Sauce and what it typically pairs well with:
Dipping Sauce: One of the most common uses is as a dipping sauce for various foods. It goes great with fried foods like chicken tenders, shrimp, onion rings, and of course my first use… french fries.

Burger or Sandwich Spread: Spread it on burgers or sandwiches as a flavorful condiment. It adds a creamy and tangy element to sandwich.

Salad Dressing: Thin it out with a bit of water, some sort of vinegar (apple cider) OR more pickle juice, and you can use it as a unique salad dressing. It pairs well with greens, tomatoes, and veggies.

Seafood: With Seafood? I know not typical… but with fried food it's fantastic. Comeback sauce can work with seafood like fried fish or shrimp. The tanginess does complements the seafood's flavors. Think tarter sauce and you can make the connection to comeback sauce for the same uses.

Veggies: As mentioned, use it as a dip for fresh veggies like celery, carrots, or bell peppers. It can make raw veggies more exciting or make greens more appetizing for kids.

Potato Salad: This is a no brainer. Mix it into potato salad (instead of mayo) for a zesty twist on a classic dish.

Wrap or Taco Sauce: Just like a salad, drizzle it over wraps or tacos for an extra layer of flavor.

Grilled Meats: This sauce will also work with grilled meats like chicken, steak and even lamb. It adds a unique flavor profile for sure.
Summary
Experiment with the Comeback Sauce base and see what you like best for flavor enhancing. It's commonly used with grilled meats like chicken, beef, and lamb, but it can definitely enhance the flavor of veggies and starches like potatoes too. I'm constantly swapping out the mayonnaise for sour cream or even Greek yogurt.
You do you. It's all about personal taste and finding creative ways to enjoy it. Give it a try with different dishes and see which combinations you like the most.
Related posts: