December 9, 2017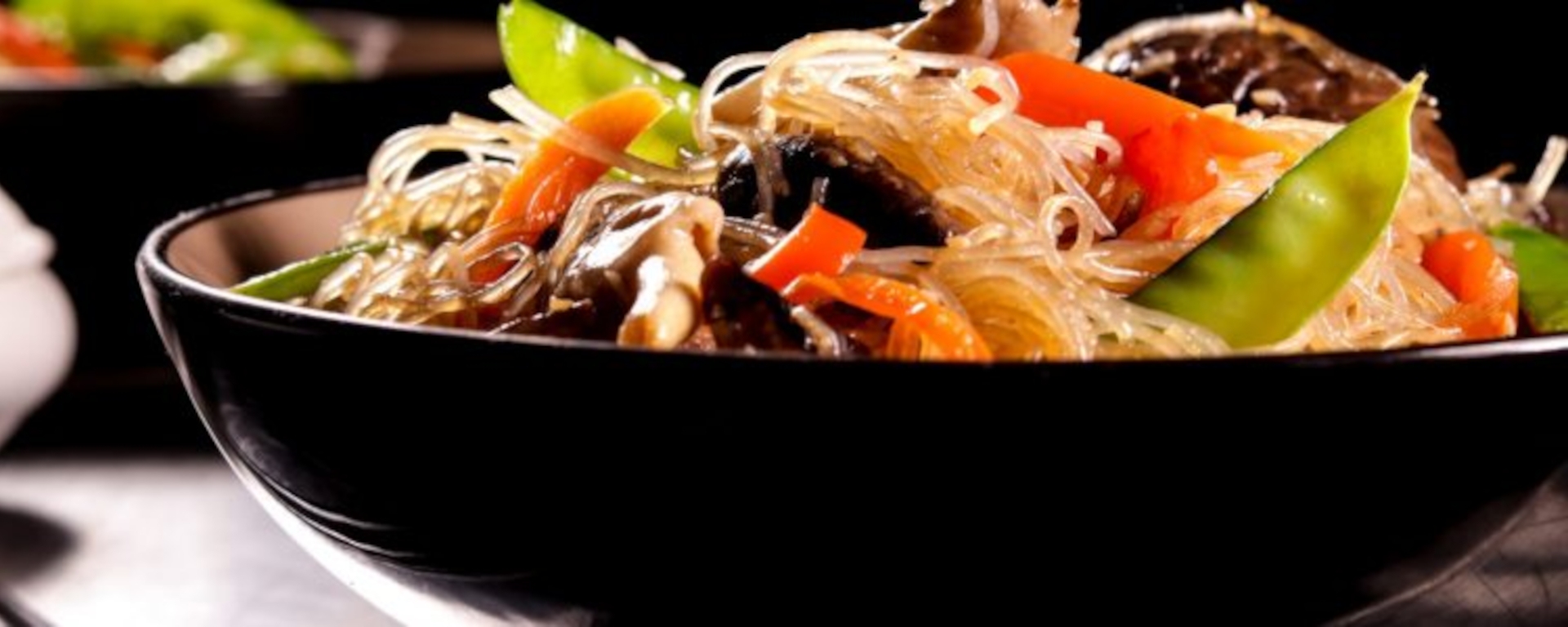 All-Vegetable Chow Mein recipe shared by Nikki.
Vegetable chow mein is a popular Chinese dish that consists of stir-fried noodles with vegetables and sauces. It can be a tasty and satisfying meal.
All-Vegetable Chow Mein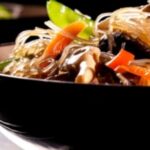 | Prep Time | Cook Time | Total Time |
| --- | --- | --- |
| 10 mins | 10 mins | 20 mins |
Ingredients:
50g/1.75oz shallots, thinly sliced
50g/1.75oz red bell pepper, sliced
25g/1oz dried shiitake mushrooms, rehydrated and sliced
100g/3.5oz oyster mushrooms
100g/3.5oz uncooked Chinese rice noodles
30ml/1fl oz kecap manis(sweet soy sauce)
Directions:
Bring 500 ml of water to a boil. Add uncooked Chinese rice noodles and simmer, tossing constantly, until all liquid is fully absorbed. Set aside.

Heat sesame oil in a wok.

Add shallots and garlic. Sauté until aromatic.

Add bell peppers and sweet peas. Sauté.

Add shiitake and oyster mushrooms. Sauté for a minute.

Add cooked noodles and toss thoroughly.

Add Kecap Manis and toss well.

Serve hot.
Recipe Rating: 4 / 5




Such a nice dish of Chinese rice noodles with a wonderful accompaniment of vegetables and mushrooms. Its very satisfying comfort food. 
Related posts: