Berbere Spice Chickpeas and Sweet Potato
March 14, 2016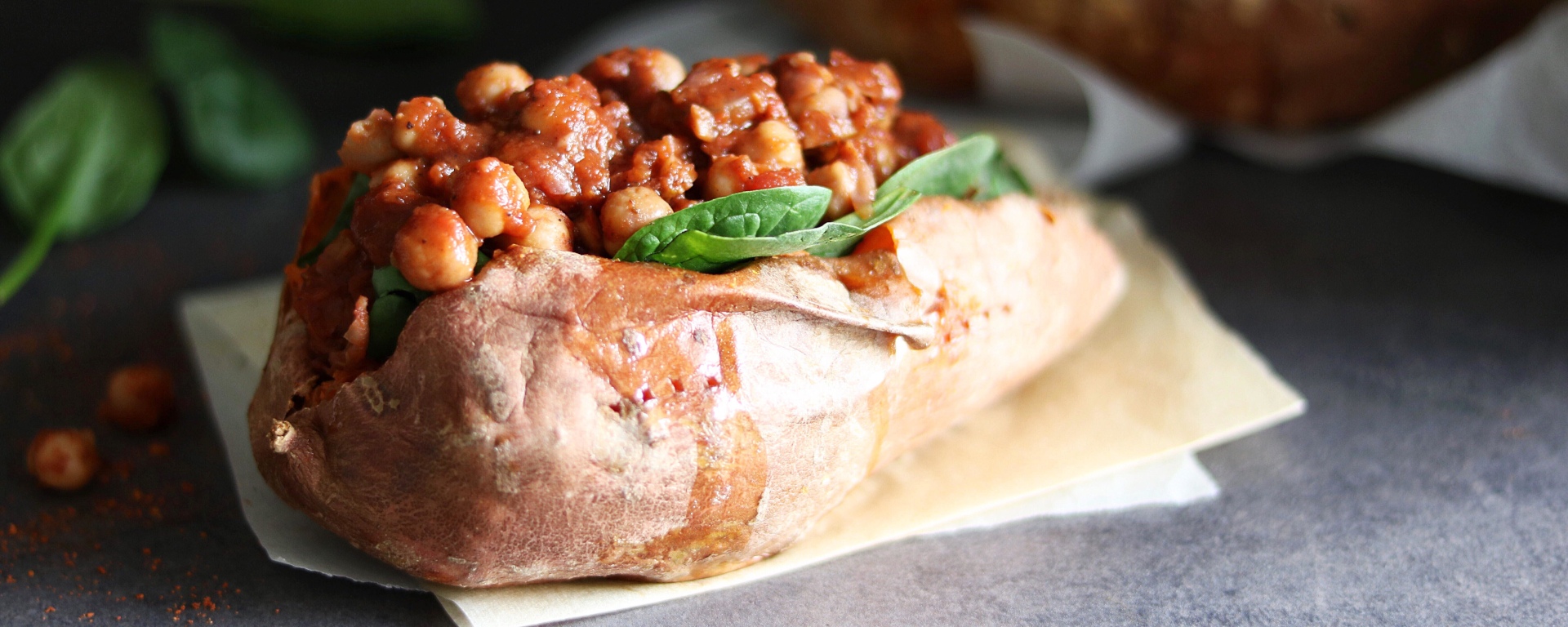 Berbere Spice Chickpeas and Sweet Potato recipe shared by Rebecca from RawSpiceBar.
Berbere Spice Chickpeas and Sweet Potato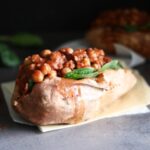 | Prep Time | Cook Time | Total Time |
| --- | --- | --- |
| 20 mins | 20 mins | 40 mins |
Ingredients:
1 tbsp ginger, finely grated
1 tbsp RawSpiceBar's Berbere
1 ½ cups crushed tomatoes
Directions:
Preheat your oven to 220C. Prick your sweet potatoes several times with a fork, place on a baking tray and bake for an hour or until cooked through.

Meanwhile, add coconut oil into a frying pan on medium high heat. Add red onion and cook until soft. Add garlic and ginger, cook for a further 2 minutes. Add RawSpiceBar's Berbere spices and cook for another minute. Stir in tomatoes, chickpeas and salt to taste. Bring to a boil, turn heat to low and cover. Simmer for 15-20 minutes. Add baby spinach and let simmer, another 3-4 minutes.

Once the sweet potatoes are cooked, slice through the center and fill with the berbere chickpea & spinach mixture. Enjoy!
Recipe Rating: 4 / 5




Related posts: