Best Tortilla Soup Recipe
December 8, 2015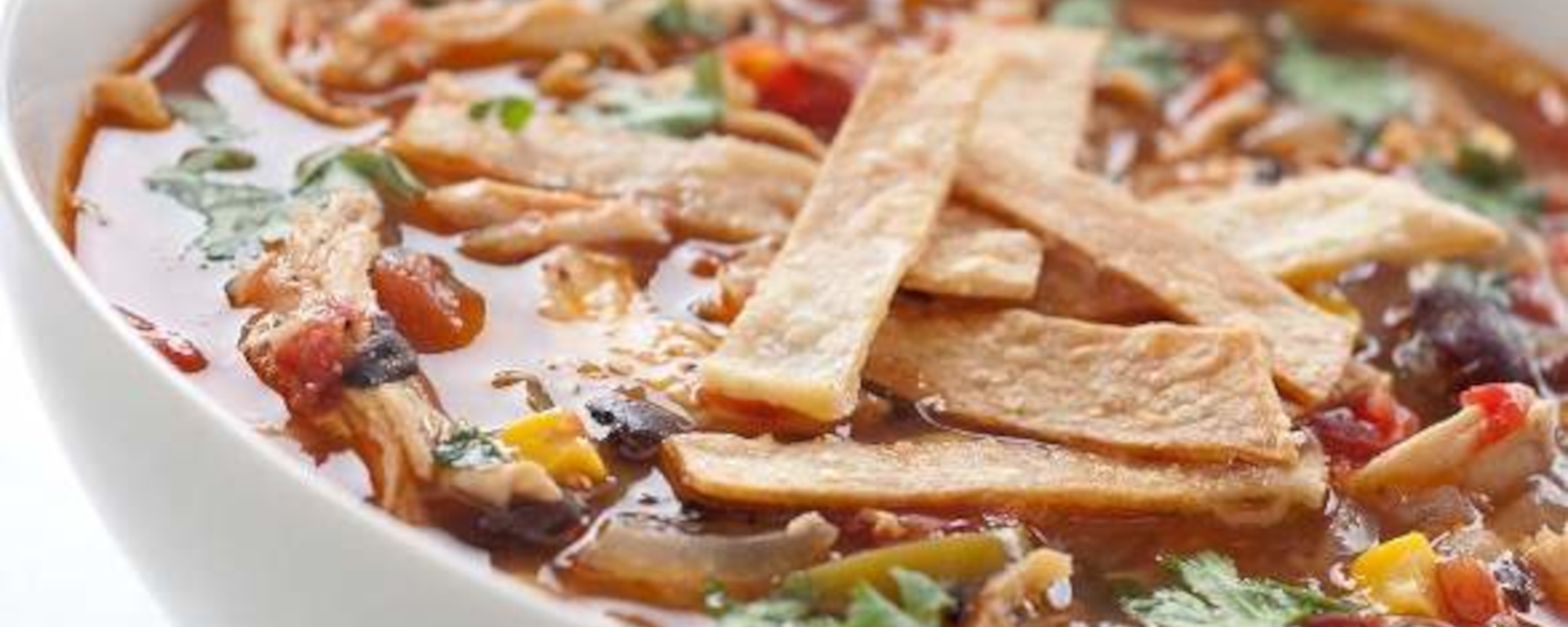 Best Tortilla Soup recipe shared by RecipesnFood.
Best Tortilla Soup Recipe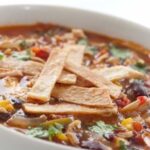 | Prep Time | Cook Time | Total Time |
| --- | --- | --- |
| 20 mins | 30 mins | 50 mins |
Ingredients:
1 whole chicken breast (about 1¼-lbs)
2 tbsp vegetable oil plus additional for frying the tortillas
14 to 16 oz can tomatoes, drained
2 fresh or pickled jalapeño peppers, or to taste, seeded and minced
6 7 inch corn tortillas, halved and cut crosswise into ¼-inch-wide strips
Chopped fresh coriander for garnishing if desired
Directions:
In a large saucepan combine the chicken breast, broth, and 3 cups water.

Bring the liquid to boil, and simmer the chicken, covered for 20 minutes or until cooked through.

Let the chicken cool in the broth. Transfer the chicken to a bowl reserving the broth. Discard the skin and bones. Shred the meat.

In a heavy skillet cook the onion and the garlic in 2-tbsp of oil over medium heat, stirring, until the onion is golden.

In a blender or food processor puree the mixture with the tomatoes. Stir the puree into the reserved broth with the lime juice and the peppers. Simmer the soup for 5 minutes.

Meanwhile, in the cleaned skillet, heat ¼ inch of the additional oil over medium-high heat until it is hot but not smoking.

Fry the tortilla strips in batches for 30 to 45 seconds, or until they are crisp. Transfer them as they are fried with a slotted spoon to paper towels. Add the shredded chicken and the tortilla strips to the soup.

Simmer the soup for 1 to 2 minutes, or until it is heated through. Ladle the soup into heated bowls and garnishing it with the coriander.
Recipe Rating: 4 / 5




Related posts: