Black Bean and Baby Kale Salad
March 18, 2016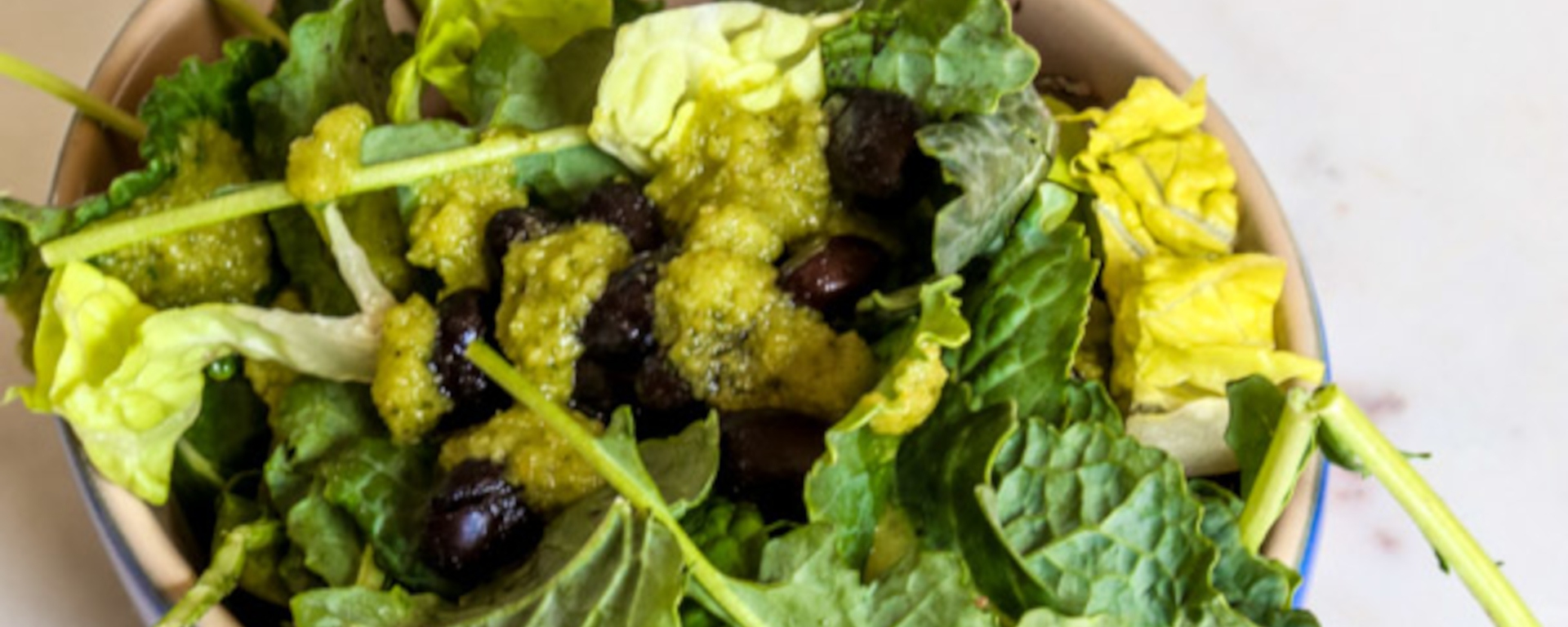 Black Bean and Baby Kale Salad recipe shared by Maren from EatingWorks.
This salad pairs up great with this Spicy Green Dressing.
Black Bean and Baby Kale Salad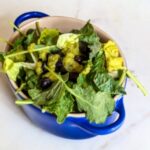 | Prep Time | Cook Time | Total Time |
| --- | --- | --- |
| 15 mins | 45 mins | 1 hour |
Ingredients:
1 Cup Black Beans, soaked overnight drained and rinsed
2 Cups Romaine Lettuce, chopped
2 Large Scallions, thinly sliced on the bias
Refer to notes for dressing
Directions:
To cook the beans combine in a pot with 5 cups of water, Kombu, and ½ teaspoon of sea salt. Cover and bring to a boil then reduce down to a simmer and cook the beans until they are tender (about 45 min).

Toss kale, romaine, mint, cilantro, beans, sour krout and scallions together with as much dressing as you want!
Recipe Rating: 4 / 5




This Spicy and Bright Salad is both satisfying and cleansing. The flavor is so rich it practically jumps right off the plate.
Related posts: