April 3, 2015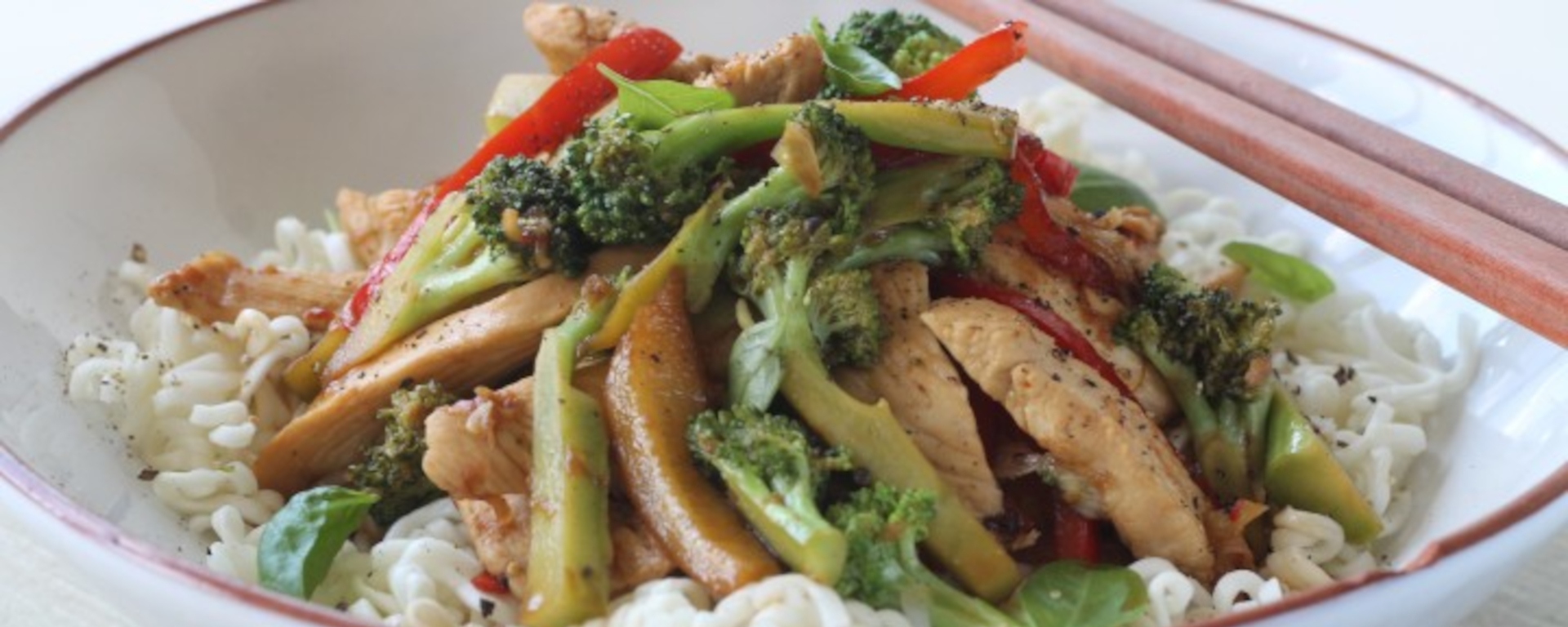 Sweeter Life Club shares a recipe for Chicken Noodles.
Chicken Noodles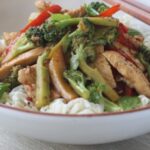 | Prep Time | Cook Time | Total Time |
| --- | --- | --- |
| 15 mins | 25 mins | 40 mins |
Ingredients:
2 spring onions, sliced diagonally
1 tbs fresh ginger, crushed or chopped finely
200g lean chicken breast, sliced
1 medium zucchini, sliced
1 medium red capsicum, deseeded and sliced
1 fresh red chilli, deseeded and chopped finely
2 tsp salt reduced soy sauce
1/2 cup home-made chicken stock (or good quality store brand)
Black pepper and salt to taste
2 cups cooked rice noodles
Directions:
Heat oil in wok or frying pan over medium high heat and add spring onions and ginger and cook for a few minutes..

Add chicken and cook until just white.

Add vegetables and chilli and cook for a few more minutes.

Add soy sauce, chicken stock, Natvia and lime juice and continue to cook a further 5 to 7 minutes.

Season with salt & pepper and serve with noodles.
Recipe Rating: 4 / 5




This was a healthy recipe to begin with, but to bring it in line with portion sizes we've reduced the amount of chicken, increased vegetables and used salt reduced soy.
Related posts: