Green Wheatgrass Smoothie
December 26, 2015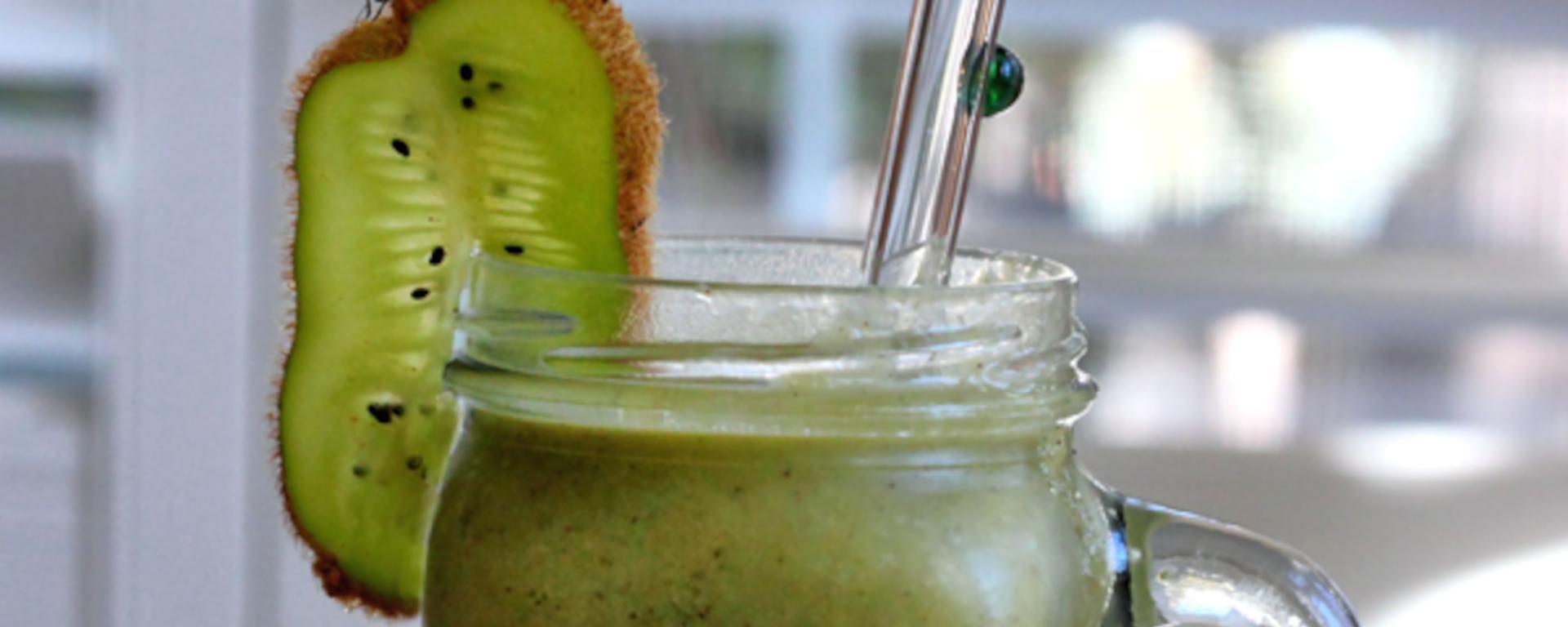 Green Wheatgrass Smoothie recipe shared by Katie.
Wheatgrass is a medicinal superfood with many health benefits with regular consumption. It is high in nutrient and antioxidants. wheatgrass is a decent option for treating ailments such as digestion problems, high cholesterol, kidney stones and common cold among others.
Green Wheatgrass Smoothie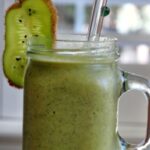 | Prep Time | Cook Time | Total Time |
| --- | --- | --- |
| 2 mins | 0 mins | 2 mins |
Ingredients:
½ cup frozen peach slices
½ cup soy milk (use more as needed)
Directions:
Just blend all ingredients until smooth in a blender and that's all.
Recipe Rating: 4 / 5




This wheatgrass smoothie is a great way to get your daily dose of nutrients. Wheatgrass is a superfood that is packed with vitamins, minerals, and antioxidants. It is also a good source of chlorophyll, which is a powerful detoxifier.
This smoothie is also delicious and refreshing. The grapes, peaches, and pineapple add a touch of sweetness, while the soy milk makes it creamy and smooth.
I like to drink this smoothie for breakfast or as a snack. It is a great way to start my day or to give me a boost of energy in the afternoon.
If you're not a fan of the taste of wheatgrass, you can start by adding a small amount to your smoothie and gradually increase the amount as you get used to the taste. You can also try blending the wheatgrass with other fruits and vegetables that you like.
I hope you enjoy this smoothie as much as I do!
Here are some additional tips for making a wheatgrass smoothie:
Use fresh wheatgrass if possible. Frozen wheatgrass is also a good option, but it will not be as potent as fresh wheatgrass.
Don't overblend the wheatgrass. If you blend it too much, the smoothie will become bitter.
If you don't like the taste of wheatgrass, you can add other fruits and vegetables to your smoothie to mask the taste.
Store wheatgrass smoothies in an airtight container in the refrigerator for up to 24 hours.
Related posts: