Pumpkin Spice Dabo Kolo (Ricotta Donuts)
November 30, 2015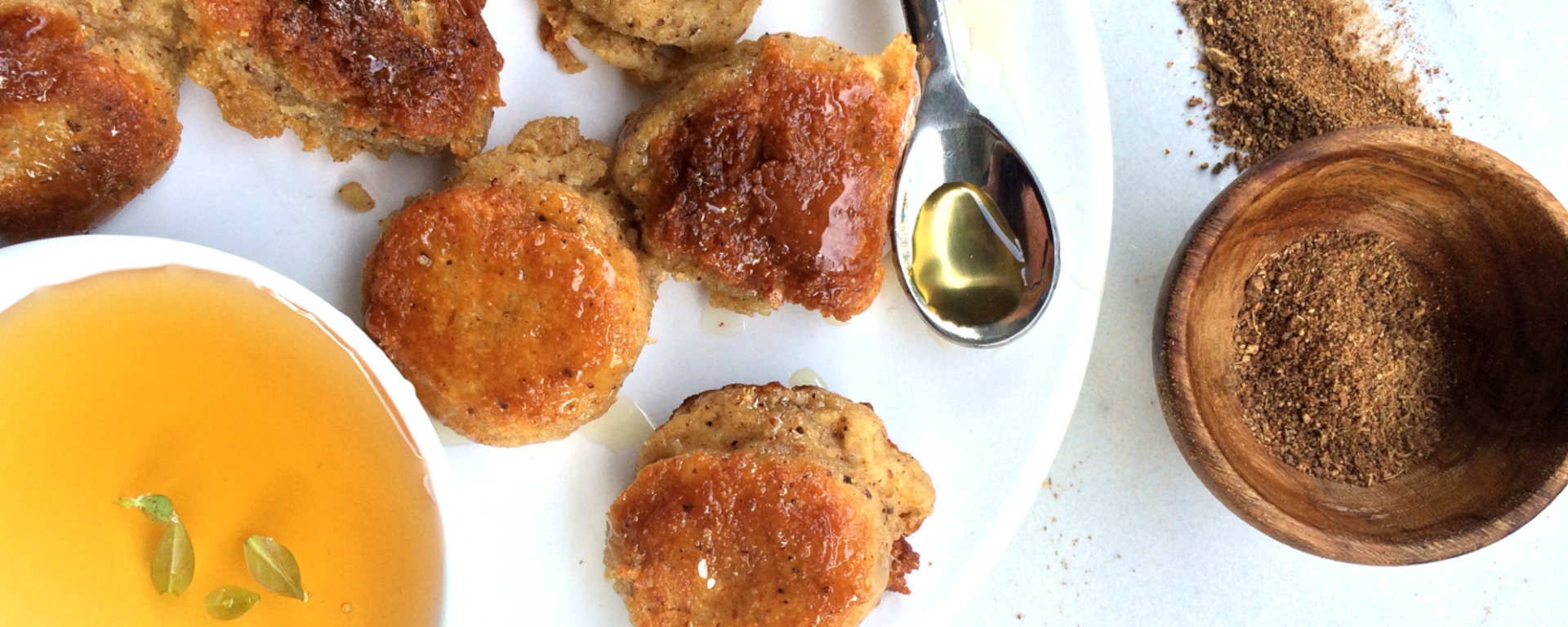 Pumpkin Spice Dabo Kolo (Ricotta Donuts) recipe shared by Rebecca from RawSpiceBar.
In Ethiopia, desserts are not an important part of the meal. However, with Ethiopia's delicious coffee traditions and Italian influences, these honey ricotta snacks make a perfect finish to a spicy meal.
Pumpkin Spice Dabo Kolo (Ricotta Donuts)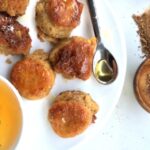 | Prep Time | Cook Time | Total Time |
| --- | --- | --- |
| 20 mins | 20 mins | 40 mins |
Ingredients:
1/2 tbsp RawSpiceBar's Freshly Ground Pumpkin Spices
1/3 cup unbleached all purpose flour
1/4 teaspoon fine sea salt
1 1/2 tablespoons butter, softened
Vegetable oil, for frying
Directions:
In medium sized bowl, whisk ricotta cheese until creamy. Add eggs and whisk well. Whisk in RawSpiceBar's Pumpkin Spices, flour, salt and butter.

Add oil to a deep frying pan or wok, to about 1/2 inch up the side of the pan. Heat oil to 350 degrees or until a bit of the dough instantly rises to the surface when added.

Add dough to pan, 1 tbsp a time, pushing it off with a spoon or spatula. When golden brown on one side, turn to brown other side, until puffed into small balls.

Transfer dough with a slotted spoon to a paper lined baking sheet and allow to cool slightly. To serve, arrange on a platter and drizzle with the honey. Enjoy!
Recipe Rating: 4 / 5




This is our pumpkin pie spiced sweet version of the traditional Dabo Kolo, which is a bread used as a snack or appetizer.
Related posts: