Quick Moroccan Vegetable Stew
July 20, 2016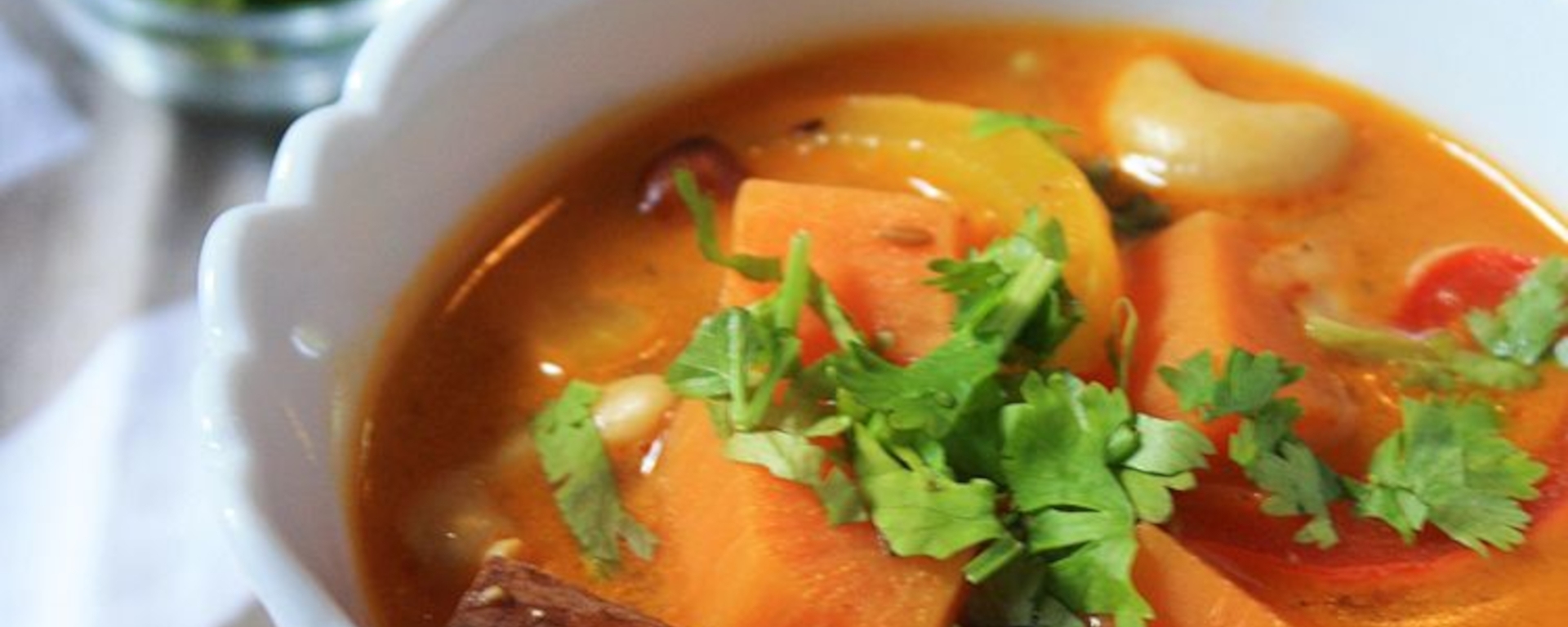 Quick Moroccan Vegetable Stew recipe shared by Matt from Vegan.io.
Quick Moroccan Vegetable Stew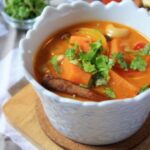 | Prep Time | Cook Time | Total Time |
| --- | --- | --- |
| 15 mins | 20 mins | 35 mins |
Ingredients:
1 sprig coriander (loosely chopped)
1 juice and peel of an orange
1 large sweet potato (peeled and cubed)
2 tbsps nutritional yeast
0.5 red bell peppers (deseeded and sliced)
2 cups tomatoes (cut into wedges)
1 tsp white pepper (ground)
0.5 yellow bell peppers (deseeded and sliced)
Directions:
Heat up the oil in a large pot over medium heat. Sauté the onions and garlic until fragrant and softened. Stir in cinnamon stick, ground coriander, cumin seeds, paprika, white pepper and chili flakes. Cook for 2 minutes.

Add the tomatoes, red and yellow bell peppers, sweet potatoes, orange peel and nuts, seeds and nutritional yeast. Stir well to coat the vegetables evenly with the spices.

Add water and orange juice, bring to a boil.

Reduce the heat and let it simmer for 10-15 minutes, adding more water if it gets too dry. To check if it's cooked, poke the sweet potato cubes with a fork. The sweet potato should be soft but not to the point of breaking apart. Turn off the heat and add salt and pepper. Sprinkle with fresh chopped coriander.
Recipe Rating: 4 / 5




Super simple and quick moroccan vegetable stew with sweet potato, almonds, cashews, bell peppers and pumpkin seeds.
Related posts: