August 12, 2017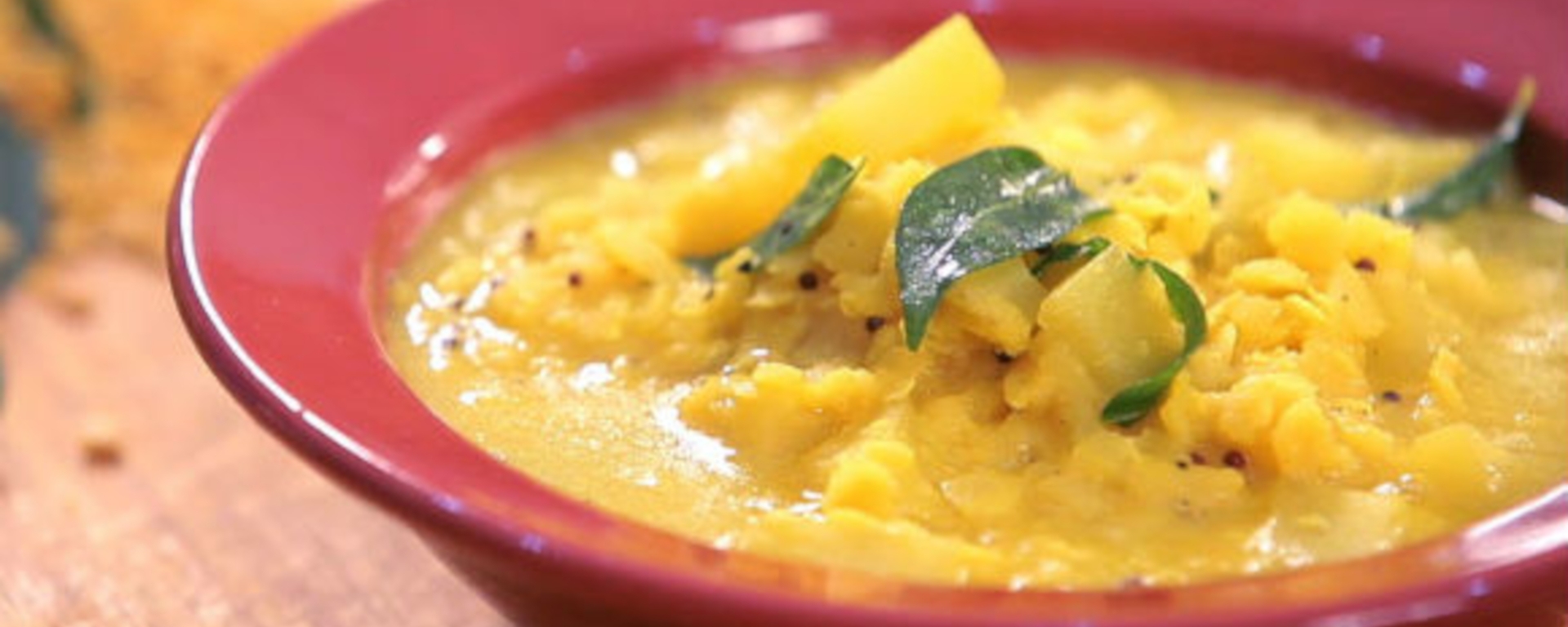 Raw Mango Dal recipe shared by Riddhima Nair from India Food Network.
Green raw mango and drumsticks are used to make raw mango dal, drumstick are very healthy. This mango dal is made with pigeon pea lentils/arhar dal.
Raw mango dal goes good with basmati rice and excellent time to make raw mango dal is summer season when we have availability of mango.
Raw Mango Dal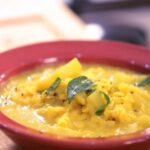 | Prep Time | Cook Time | Total Time |
| --- | --- | --- |
| 10 mins | 20 mins | 30 mins |
Ingredients:
1 small raw mango cut in cubes
1/2 cup toor dal cooked in cooker
1 tbsp fresh coconut (or 1/2 cup coconut milk)
4 pepper corns (or 1 tsp black pepper powder)
Directions:
Cook the toor dal in a cooker using 2 cups of water. Once the dal is done, mash it and keep it aside.

In a pan, add the cooked dal, green chilies, raw mango, turmeric powder and cook on simmer for 10 mins.

Add ground pepper corns & fresh coconut and add to cooking mixture. You can also use coconut milk and black pepper powder.

Then add salt and sugar & cook for 1 minute.

In a tempering bowl, add ghee, mustard seeds, hing & curry leaves – Add to the dal and simmer for 2 mins.

Serve and enjoy with some rice!
Recipe Rating: 4 / 5




Related posts: