Squash Noodle all'Arrabbiata
December 1, 2017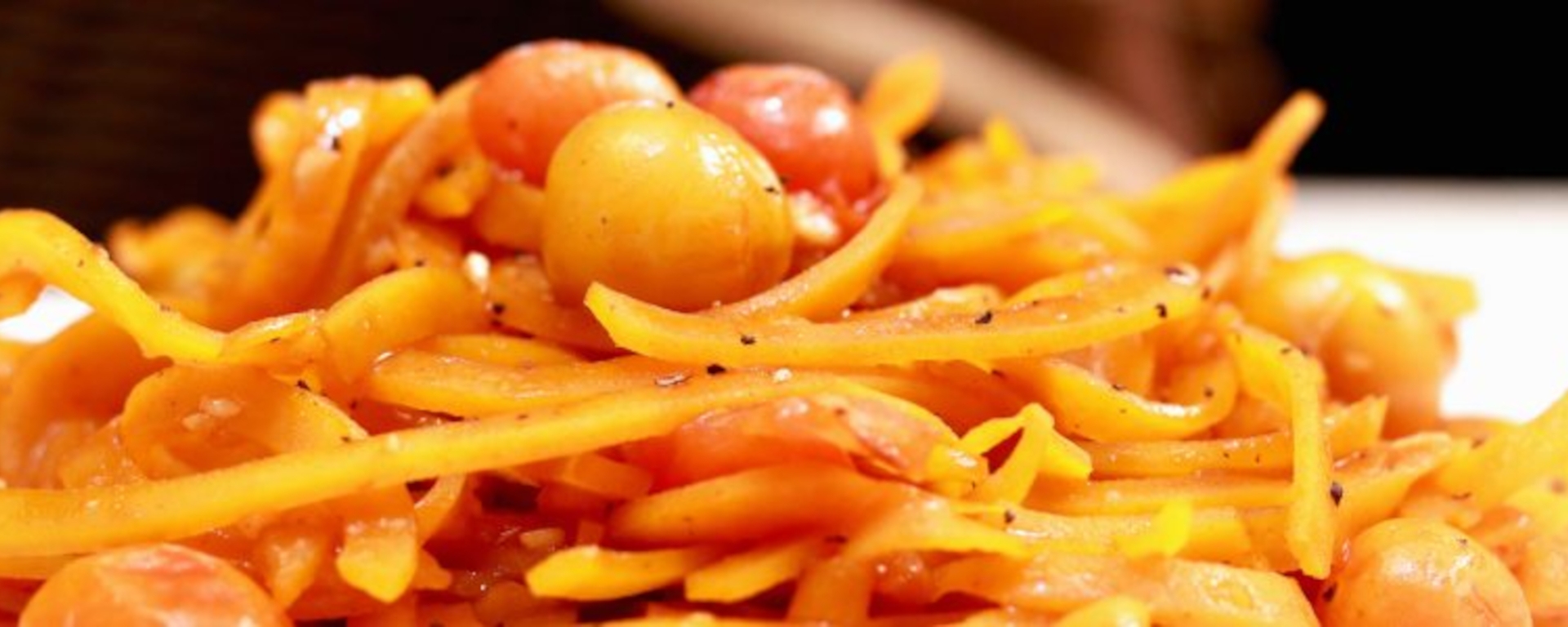 Squash Noodle all'Arrabbiata recipe shared by Nikki.
The mere sight of this cute-looking yummilicious noodle, served on a plate, will make you salivate, and if you eat it, it will make you reinvigorated too. This Italian dish is a brilliant blend of arrabbiata sauce and squash in the form of noodles.
Noodles are carefully spiralized and the diced and whole tomatoes make this dish very appealing to the eyes. But it doesn't stop there, its appearance is as great as the taste.
Squash Noodle all'Arrabbiata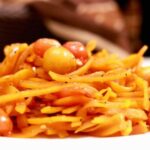 | Prep Time | Cook Time | Total Time |
| --- | --- | --- |
| 20 mins | 15 mins | 35 mins |
Ingredients:
300g/10.5oz squash, spiralized
Directions:
Heat olive oil in a pan.

Add garlic and chilli flakes. Sautee until aromatic.

Add tomato paste and roast for a minute.

Add cherry tomatoes and stir briefly.

Add a cup of water and simmer until tomatoes are tender. Add more water if needed.

Season with salt and black pepper.

Add spiralized squash. Cook until tender, stirring constantly.
Recipe Rating: 4 / 5




Related posts: