Sticky Miso Rice with Teriyaki Tempeh
February 20, 2017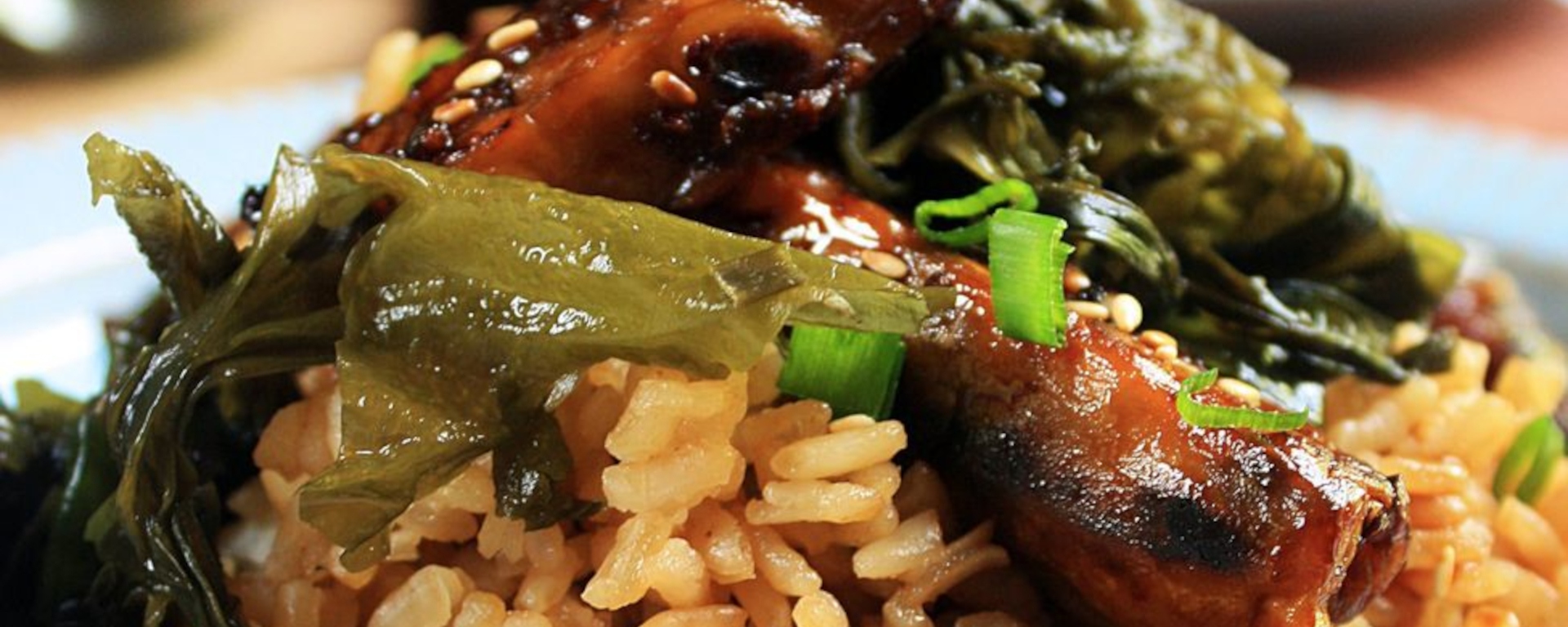 Sticky Miso Rice with Teriyaki Tempeh recipe shared by Julia from Vegan.io.
Sticky Miso Rice with Teriyaki Tempeh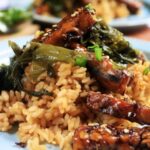 | Prep Time | Cook Time | Total Time |
| --- | --- | --- |
| 10 mins | 25 mins | 35 mins |
Ingredients:
For the Rice
For the teriyaki tempeh
For the sauce
1 inch ginger (finely grated)
2 tsps sesame seeds (toasted)
Directions:
Bring water to a boil. Meanwhile, rinse the rice to remove excess starch. When the water boils, add salt and miso paste. Whisk to thoroughly dissolve the miso. Add the rice and lower the heat. Let the rice simmer with a lid covering the pot until the water is almost fully absorbed by the rice. Turn off the heat and let it stand for 15 minutes. Do not open the lid before the 15 minutes is up.

Slice the tempeh into strips and then slice it again into matchstick length. Set aside.

In a medium bowl, combine the sauce ingredients. Set aside.

Heat up olive oil in a saucepan and fry the tempeh about 10 minutes, flipping each slice every few minutes after the first side is browned.

Pour in the sauce mixture over the tempeh and continue cooking until the sauce is thickened.

Serve Teriyaki Tempeh with Miso Rice, sliced cucumbers, chopped spring onions and hydrated wakame seaweed.
Recipe Rating: 4 / 5




Simple and delicious sticky miso rice with teriyaki tempeh.
Related posts: