Sweet Potato Baby Corn Chapati
September 27, 2017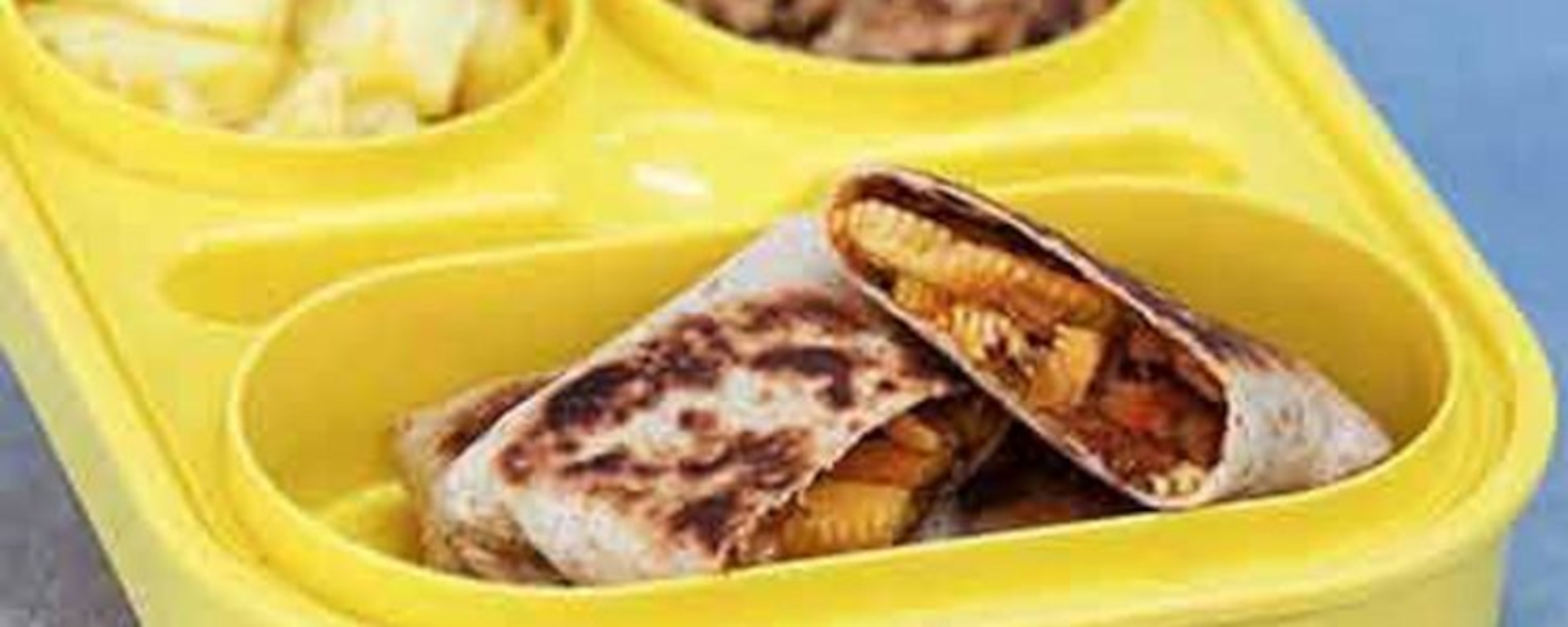 Sweet Potato Baby Corn Chapati recipe shared by Rahul Upadhyay from Kissan Tiffin Timetable (IFN). Author: Chef Ajay Chopra
Sweet Potato Corn Chapati Recipe is Healthy and Tasty Snack, with rich nutrients of Sweet Potato and Corn Fibre it is the best snack for your kid's Tiffin.
Chef Ajay Chopra shows you how to make Crispy Aloo and Baby Corn Sabzi with a chapati roll that's super easy to cook. Add Kissan Fresh Tomato Ketchup to give this dish a flavor that your kids will love.
Sweet Potato Baby Corn Chapati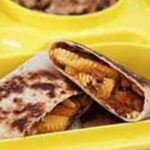 | Prep Time | Cook Time | Total Time |
| --- | --- | --- |
| 25 mins | 15 mins | 40 mins |
Ingredients:
For the Filling
Peeled and grated sweet potatoes: 2 tablespoons
Sliced and blanched babycorn: 2 tablespoons
Coloured capsicum (red,yellow,green): ½ cup
Lemon juice: 1 tablespoon
Kissan Fresh Tomato Ketchup: 90g (6 tablespoons)
Directions:
Heat the oil in a broad non-stick pan, add the onions and sweet potatoes and sauté on medium flame for 2 minutes or till the potatoes are tender.

Add all the remaining ingredients and Kissan Fresh Tomato Ketchup, except for the lemon juice. Mix well and cook on a medium flame for 3 to 4 minutes, while stirring occasionally.

Remove from the flame, add the lemon juice and mix well.

Divide the filling into 4 equal portions and keep aside.

Warm the chapatis lightly on a hot non-stick tava (griddle)

Place a chapati on a flat dry surface, spread some Kissan Fresh Tomato Ketchup, spread one portion of the filling on one side of the chapati and roll it up tightly.

Make 3 more rolls. Serve immediately.
Recipe Rating: 4 / 5




Related posts: