Vegan Wild Mushroom and Beetroot Pie
October 17, 2016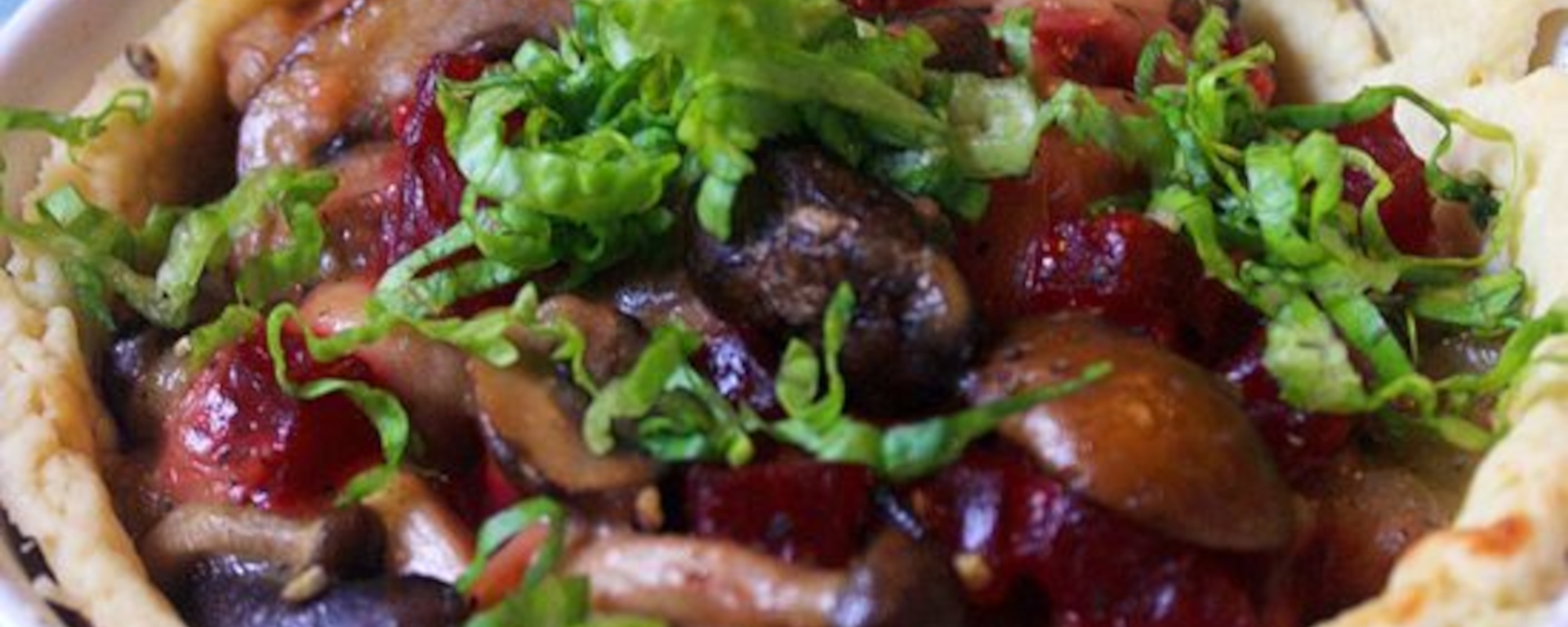 Vegan Wild Mushroom and Beetroot Pie recipe shared by Julia from Vegan.io.
Vegan Wild Mushroom and Beetroot Pie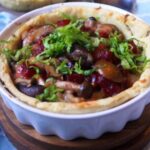 | Prep Time | Cook Time | Total Time |
| --- | --- | --- |
| 15 mins | 25 mins | 40 mins |
Ingredients:
For the Crust
0.5 cups margarine (chilled)
For the Filling
0.5 lbs beetroot (peeled and diced)
0.5 tsps black pepper (ground)
0.25 cups vegetable stock
1 lb wild mushroom (thickly sliced)
For the Garnish
2 salad greens (thinly sliced)
Directions:
Preheat oven to 350°F (180 degrees). Boil the diced beetroot in water for 10 minutes until slightly soft.

For the crust, mix flour and salt, dice the vegan butter and rub it into the flour until crumbly.

Add the soy milk, 1 tbsp at a time and mix until the dough just comes together. Do not over-mix.

Roll the dough to 0.39" (1 cm) thickness and press into an 8" (20 cm) pie or tart mold.

Prick the base all over with a fork and bake for 10 minutes.

Meanwhile, make the filling, heat up olive oil in a frying pan and sauté the onion and leek until soft.

Add the mushrooms and cook another 5 minutes, add vegetable stock, oregano and flour.

Cook, stirring continuously until the liquids have thickened.

Turn off the heat and add the cooked beetroot, season with salt and pepper.

To assemble, scoop the mushroom filling onto the half-baked pie crust.

Continue baking for another 10 minutes, and serve immediately with salad greens.
Recipe Rating: 4 / 5




Easy vegan baked pie dish with the delicious combination of beetroot and wild mushrooms.
Related posts: