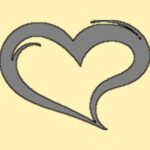 Marking another year here at LuvMyrecipe.com. While our primary goal hasn't changed here, there have been quite a few changes here with more to come… stay tuned for more LuvMyRecipe news 2021 !
As some may know, LuvMyRecipe.com has been around for quite some time. There's been a few format changes and quite a few site changes over the years. Slow progress as we work through the issues. We don't have a full staff of employees here. We're just a group of people that contribute our time when we can. At times that may be daily… and other times that may be once a week. If time creeps up on us, our time is more dedicated to maintenance of the site as well as set up for the features we're trying to introduce here.
LuvMyRecipe is for sharing
In the end that amounts to less time towards the recipes we love sharing and it is not exactly the reason we wanted to do this site. We're not web developers. LuvMyRecipe.com was to be a place where a community could share recipes with their friends and family. That's been our goal from the beginning and it will continue to be.
In the coming months we will be bringing some new changes and people to build up the infrastructure here at the site as well as adding fresh new content. We'll be continuing the path we set upon and we hope you'll continue to join us and contribute your own precious recipes.
We're excited for these changes and getting back to what we love doing most. Building, cooking, and sharing recipes with others.
Stay tuned.. we're on the move.. again.
Thank you for the time and interest.