June 27, 2015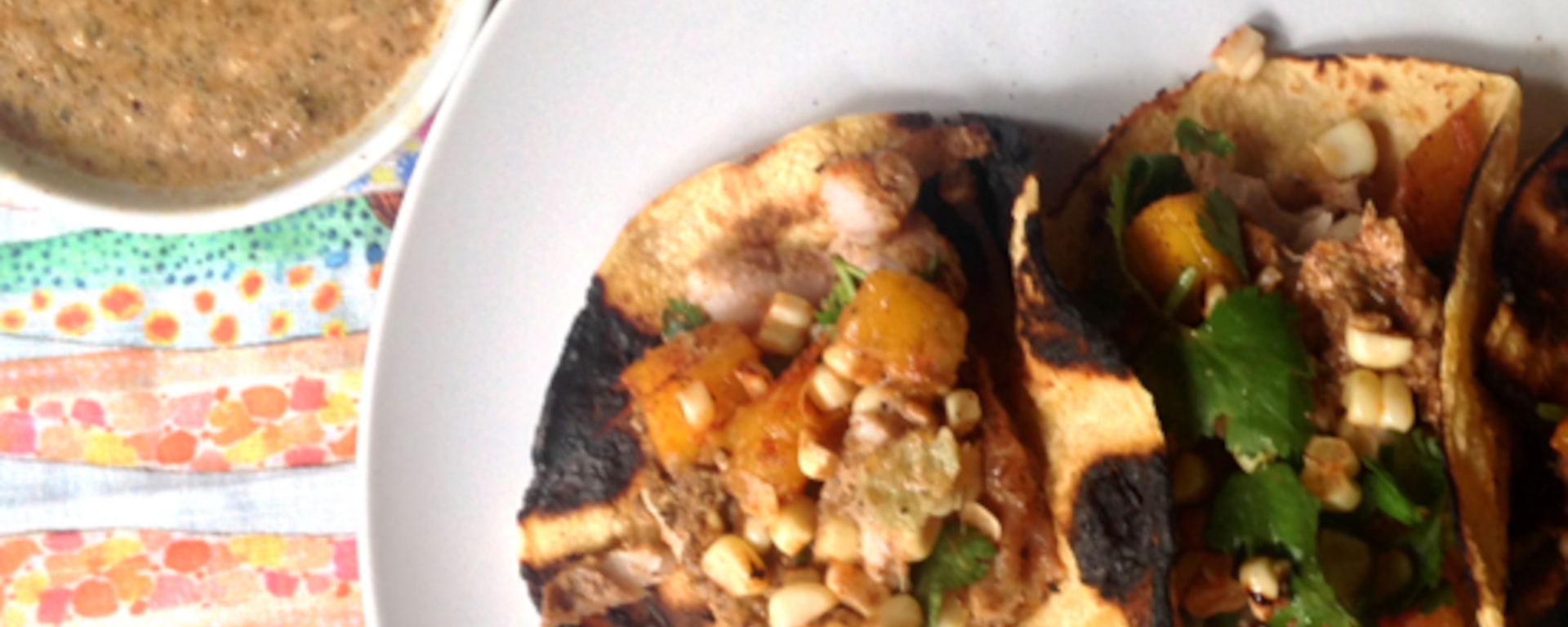 Jamaican Jerk Fish Tacos recipe shared by Rebecca Myers from RawSpiceBar.
A cornerstone of  Jamaican cooking, jerk is a play of sweet and smoky, spicy and herbal and can be credited to the Maroons, Africans who were brought to Jamaica and helped fight off British and Spanish dominion over the island.  
Jamaican Jerk Fish Tacos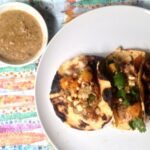 | Prep Time | Cook Time | Total Time |
| --- | --- | --- |
| 5 mins | 15 mins | 20 mins |
Ingredients:
Main
1 pound white fish fillets
For the marinade:
RawSpiceBar's Jamaican Jerk Spices
1 tbsp dark rum (optional)
Directions:
Prep:
Lay the fish in a shallow dish, make a few slashes in the flesh with a sharp knife and set aside.

Heat 2 tbsp canola oil over medium-high heat in a saucepan. Add RawSpiceBar's Jamaican Jerk Spices and stir until fragrant, about 2 minutes. Transfer to food processor.

Combine all remaining ingredients for the jerk marinade in a food processor and blend.

Pour marinade over the fish and massage in.

Leave in the fridge to marinate for at least 2 hours.
Bake:
Place fish and marinade in a baking dish and bake in a preheated 350F oven until cooked and slightly charred, about 15-20 minutes.

Serve jerk fish in chargrilled soft tacos and top with RawSpiceBar's corn mango salsa.
Recipe Rating: 4 / 5




Jerk refers to the way a meat, fish or vegetable is seasoned and cooked- typically with a marinade or paste that includes a heavy dose of allspice, thyme and chili peppers.  We've used our Jamaican Jerk Spices to create a marinade for jerk fish to serve as summery, spicy tacos.
Related posts: