Jamaican Chili Banana Fritters
June 27, 2015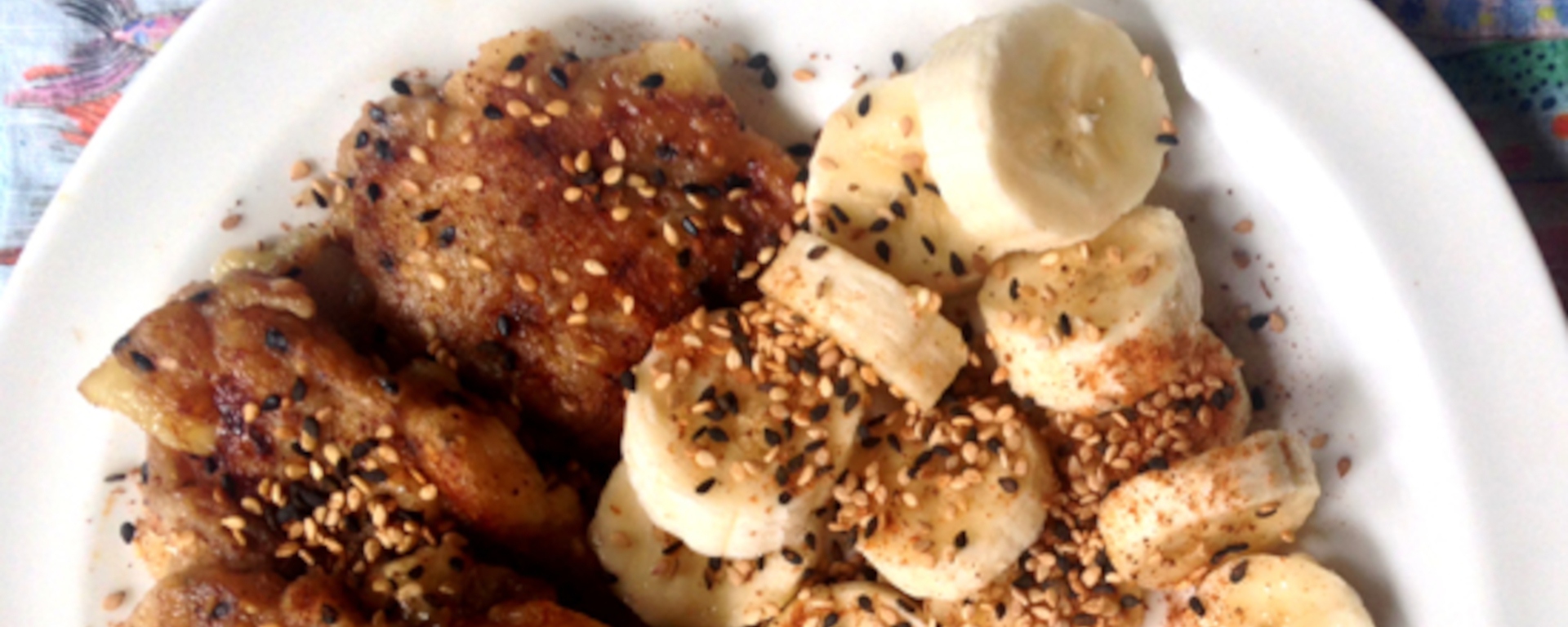 Jamaican Chili Banana Fritters recipe shared by Rebecca Myers from RawSpiceBar.
This simple Jamaican desert is spiked with cinnamon and nutmeg and counter balanced with a kick from cayenne peppers. Toasted black and white sesame seeds add an extra layer of nuttiness to this easy dish.
Jamaican Chili Banana Fritters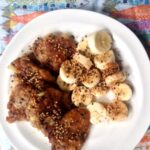 | Prep Time | Cook Time | Total Time |
| --- | --- | --- |
| 5 mins | 3 mins | 8 mins |
Ingredients:
RawSpiceBar's Jamaican Sweet Spices
1/2 cup all purpose flour
1 1/2 cups mashed ripe bananas (about 4)
Directions:
Prep
Mash bananas with RawSpiceBar's Jamaican Sweet Spices, honey, salt and vanilla extract.

Stir flour into banana mixture.
Pan Fry
Heat 1-2 tbsp canola oil on medium-high heat in a nonstick pan.

Using a serving spoon, spoon batter into pan.

Pan fry fritters until crisp and brown on one side, about 2 minutes. Gently flip and fry other side to golden brown, about 1 minute more.
Recipe Rating: 4 / 5




We love pan frying them for a healthier version to the traditional fried fritters and love eating these as for a breakfast or snack as well.
Related posts: