Rajasthani Special: Dahi Walle Gatte
September 15, 2017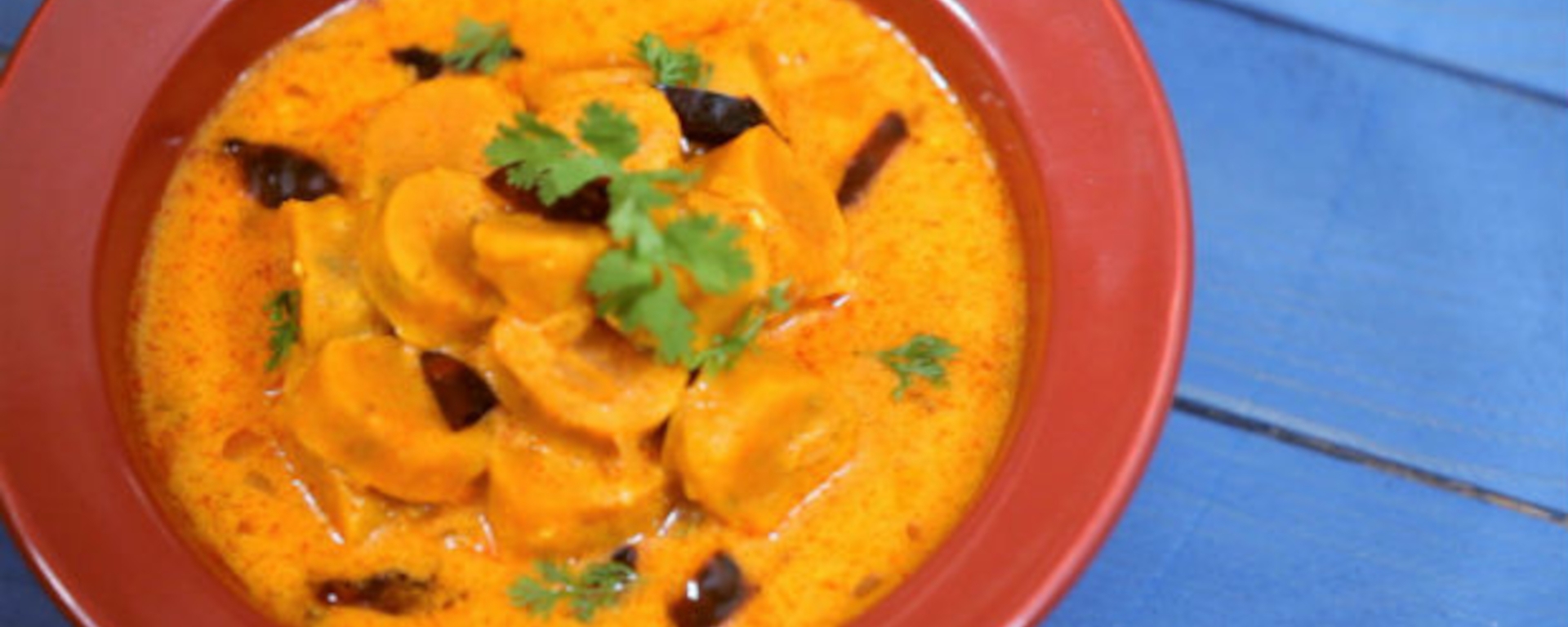 Rajasthani Special: Dahi Walle Gatte recipe shared by Riddhima Nair from India Food Network.
Rajasthani Special: Dahi Walle Gatte – It is a delightful and felicitous Rajasthani recipe. It is authentic Rajashtani dish which people love to during lunch time. It is prepared within 25 min.
Rajashtani dahi walle gatte is also served with chacha, gatte are type of dumpling made using chickpea flour, which is very popular in Rajashtani.
Rajasthani Special: Dahi Walle Gatte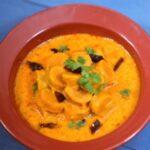 | Prep Time | Cook Time | Total Time |
| --- | --- | --- |
| 15 mins | 25 mins | 40 mins |
Ingredients:
(For the Gatte)
Besan / Chickpea flour - 2 cups
Saunf / Fennel Seeds - 1 tsp
(For the gravy)
Onion - 1 and ½ cups ( Chopped )
Green chili - 1 ( chopped )
Kashmiri Red Chilli Powder - 2 tsp
Maida / All purpose flour - 1 tsp
Fresh coriander for garnishing
Directions:
First let make the make our Gatte:
Heat 4 cups of water in a pan and bring it to a boil. Sieve the besan. Mean while, mix besan, oil, salt, red chili powder, saunf and baking soda in a bowl.

Mix using your fingers to make a crumbly mixture. Add water little by little and make a soft dough. Make small cylinders from the dough. When the water comes to a boil, add the cylinders in the boiling water and cook for 12-15 minutes.

Drain and let them cool for a few minutes. Reserve the water as well. Cut into small pieces once cooled. Keep aside.
For the gravy:
Heat oil in a pan. When the oil is hot, add dry chilies. Fry for a few seconds.

Add onion and green chilies and fry till onion turns translucent. Whisk curd with coriander powder, turmeric powder, red chili powder and maida. Add the curd in the pan.

Fry for a minute till oil starts to come on the side. Keep mixing continuously. Add the water that we got after boiling the gatte in the pan. Add salt and lemon juice and gatte. Add little more water if required.

Cook for 10-12 minutes. Garnish with fresh coriander.

Serve hot with parathe or roti.
Recipe Rating: 4 / 5




Related posts: