March 13, 2016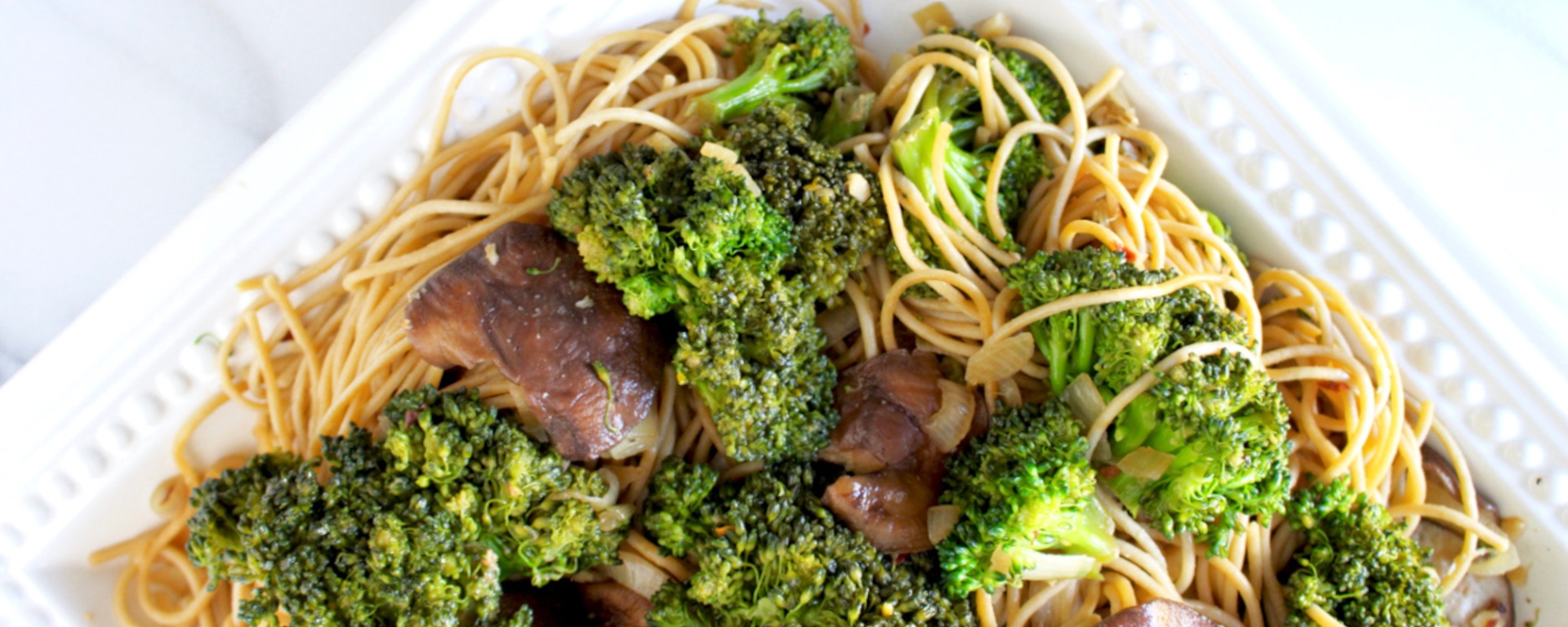 Shitake Broccoli Noodles recipe shared by Rebecca from RawSpiceBar.
Shitake Broccoli Noodles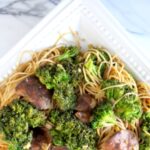 | Prep Time | Cook Time | Total Time |
| --- | --- | --- |
| 20 mins | 20 mins | 40 mins |
Ingredients:
1 pinch RawSpiceBar Five Spice Powder
1/2 tbsp RawSpiceBar Shiitake Mushroom Powder
1/2 lb buckwheat pasta (soba), udon, fettuccine or other thick wheat noodle
1 lb broccoli, crowns cut into small florets
6 ounces shiitake mushrooms, stems removed
1/2 tsp red pepper flakes
1/2 cup chicken or vegetable broth
Directions:
Bring a large pot of salted water to a boil. Add broccoli to the boiling water and blanch for 1 minute. Allow to cool, then drain and dry on paper towels. Set pot of water aside.

Heat a heavy skillet or wok over medium-high heat and add 1 tbsp of peanut oil. When rippling hot, add mushrooms and sear for 5 minutes. Turn heat to medium, add RawSpiceBar's Shiitake Powder, pinch of RawSpiceBar's Five Spice Powder, garlic, ginger, scallions, and red pepper flakes and cook for another 30 seconds to a minute, until fragrant. Remove from the heat and transfer to bowl.

Return the pan to medium-high heat and heat remaining tbsp oil until rippling. Add mushroom mixture, broccoli, stock and soy sauce, bring to a simmer on low heat. Simmer uncovered for 1-2 minutes, until broccoli is crisp-tender.

Meanwhile, bring the pot of water back to a boil and add pasta. Cook noodles until al dente. Drain and toss with the mushrooms, broccoli and sesame oil. Serve and enjoy!
Recipe Rating: 4 / 5




Related posts: