Vegan Granola with Nuts and Seeds
March 1, 2017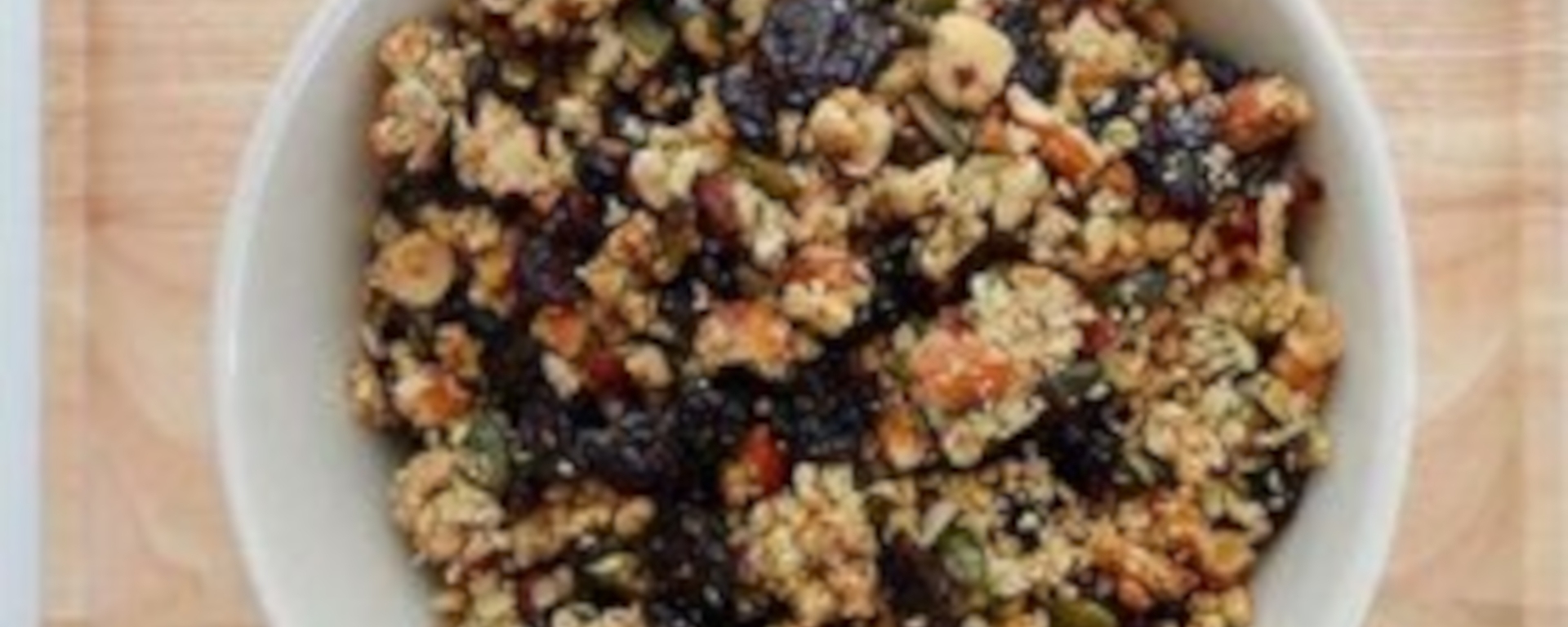 Vegan Granola with Nuts and Seeds recipe shared by Matt from Vegan.io.
Vegan Granola with Nuts and Seeds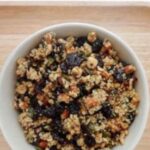 | Prep Time | Cook Time | Total Time |
| --- | --- | --- |
| 5 mins | 10 mins | 15 mins |
Ingredients:
For the Granola
1 cup hazelnuts (crushed)
1 cup pumpkin seeds (crushed)
For the Topping
Directions:
Preheat the oven to 300 F (150 degrees) and prepare a baking tin with baking paper.

Use a big bowl and add all the nuts and seeds.

Use a small bowl and mix the wet ingredients for the topping and combine it with the nuts and seeds.

Mix all the granola ingredients except for the dried cherries and spread on the baking tin.

Roast the granola for 10 minutes and add the cherries afterwards.

The granola can be eaten as snack or served as breakfast with your choice of vegan milk.
Notes:Serving size: 12 Calories: 405 Fat: 30g Saturated fat: 7g Trans fat: 0g Carbohydrates: 25g Sugar: 14g Sodium: 5.91mg Fiber: 25g Protein: 4g Cholesterol: 0g
Recipe Rating: 4 / 5




Crunchy 15 minute vegan granola with nuts, seeds, and fruit.
Related posts: