Chickpea, Carrot, Tomato and Kohlrabi Stew
November 6, 2016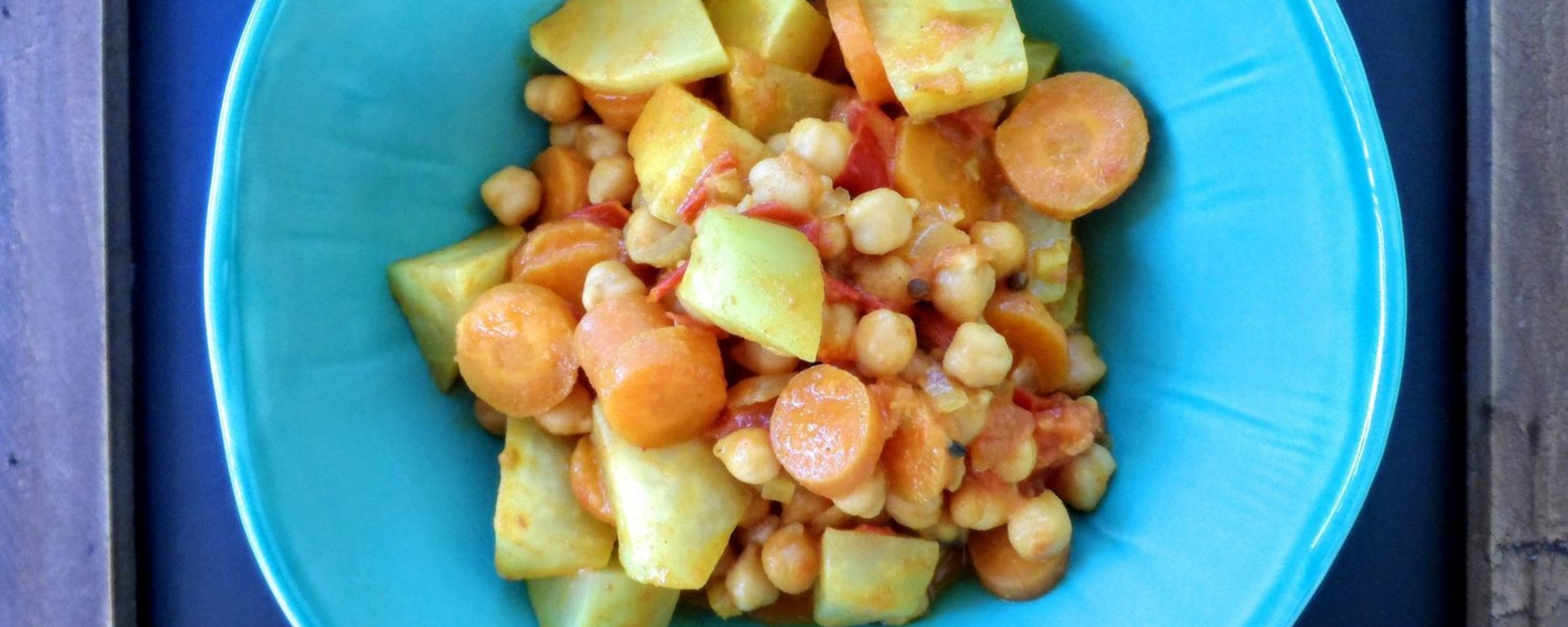 Kohlrabi Stew recipe shared by Julia from Vegan.io.
Chickpea, Carrot, Tomato and Kohlrabi Stew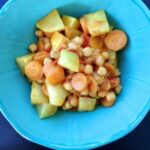 | Prep Time | Cook Time | Total Time |
| --- | --- | --- |
| 15 mins | 45 mins | 1 hour |
Ingredients:
4 medium carrot (chopped)
1 cup chickpeas (soak over night)
0.5 tsps ground corriander
1.5 cups kohlrabi (diced)
1 medium onion (finely chopped)
0.5 tbsps turmeric powder
Directions:
Preheat pot of water for the chickpeas and boil them for 45 minutes with a splash of apple vinegar.

Preheat a big skillet or wok on medium heat with a teaspoon of coconut oil.

Add the onion and fry it until golden brown for about 5 minutes.

Add the carrot and kohlrabi and fry on medium heat for about 15 minutes together with the herbs (coriander, tumeric, and cardamon).

Add the tomatoes and stir occasionally for 5 minutes.

As last step add the coconut milk and salt together with the chickpeas and adjust taste.
Recipe Rating: 4 / 5




Hearty vegan vegetable and chickpea stew full of rich homemade flavor.
Related posts: