Kid Friendly Caramel Apples
October 24, 2013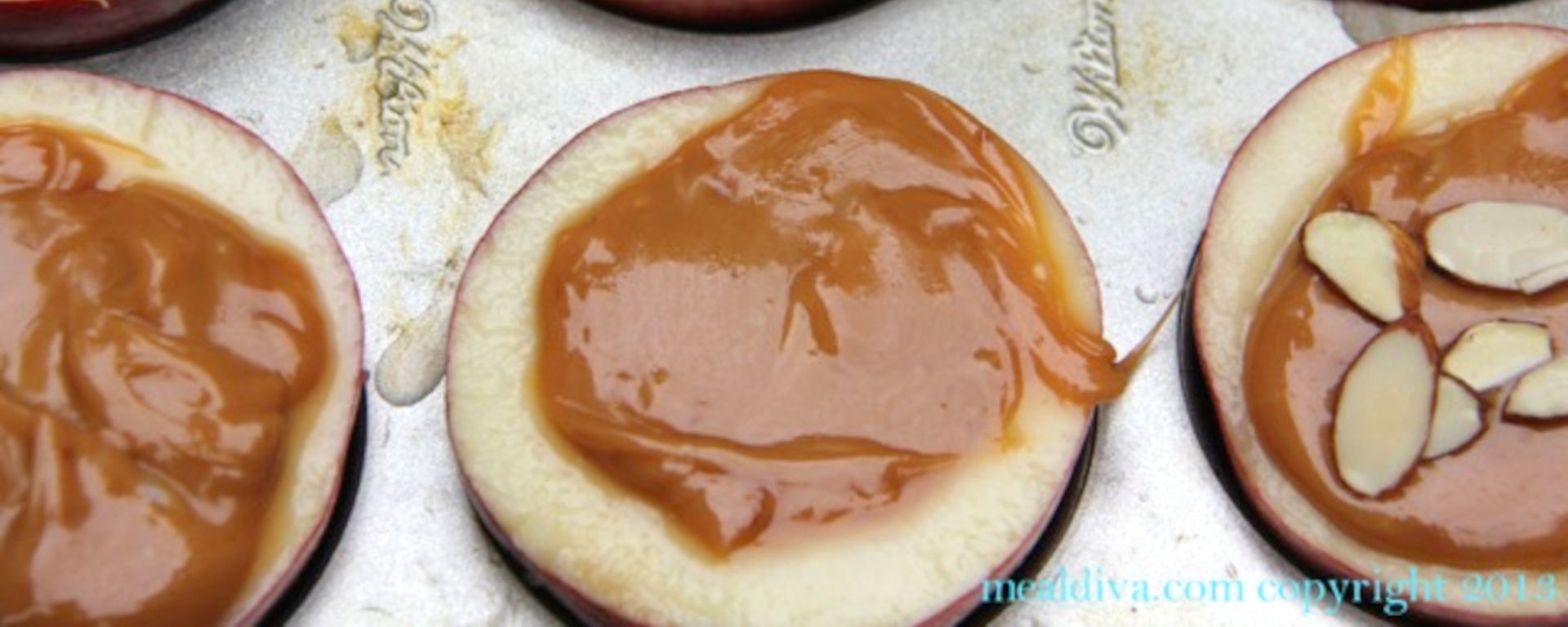 The Meal Diva from MealDiva shares this great kid friendly recipe for Caramel Filled Apples. 
Thanks for sharing Meal Diva, can't wait to try these.  YUM!
I'm really a mom on a mission: to help foster a love of eating and preparing unprocessed, nourishing food. These apples are fun and very kid-friendly!
Kid Friendly Caramel Apples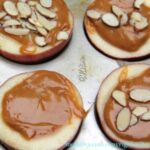 | Prep Time | Cook Time | Total Time |
| --- | --- | --- |
| 15 mins | 15 mins | 30 mins |
Ingredients:
3-6 apples, sliced in ½ and cored with an ice-cream scoop
1 (14oz) container of evaporated milk
Directions:
Prepare apples and brush them with lemon juice to prevent them from turning brown.

Place apples in a muffin tin

Put the butter, sugar and evaporated milk in a saucepan over medium-high heat.

Stir ingredients together and when the sauce starts to bubble, lower the heat to medium low.

Keep stirring (never leave it unattended or it will burn) for 12-15 minutes

Add vanilla and stir.

Pour caramel into prepared apples and top with topping of choice.

Place apples in the refrigerator to cool completely.

Slice and share! Enjoy!!!!
Notes:Kid friendly Caramel Filled Apples.
Recipe Rating: 4 / 5




Related posts: