Pink Peppercorn Voladores
July 6, 2015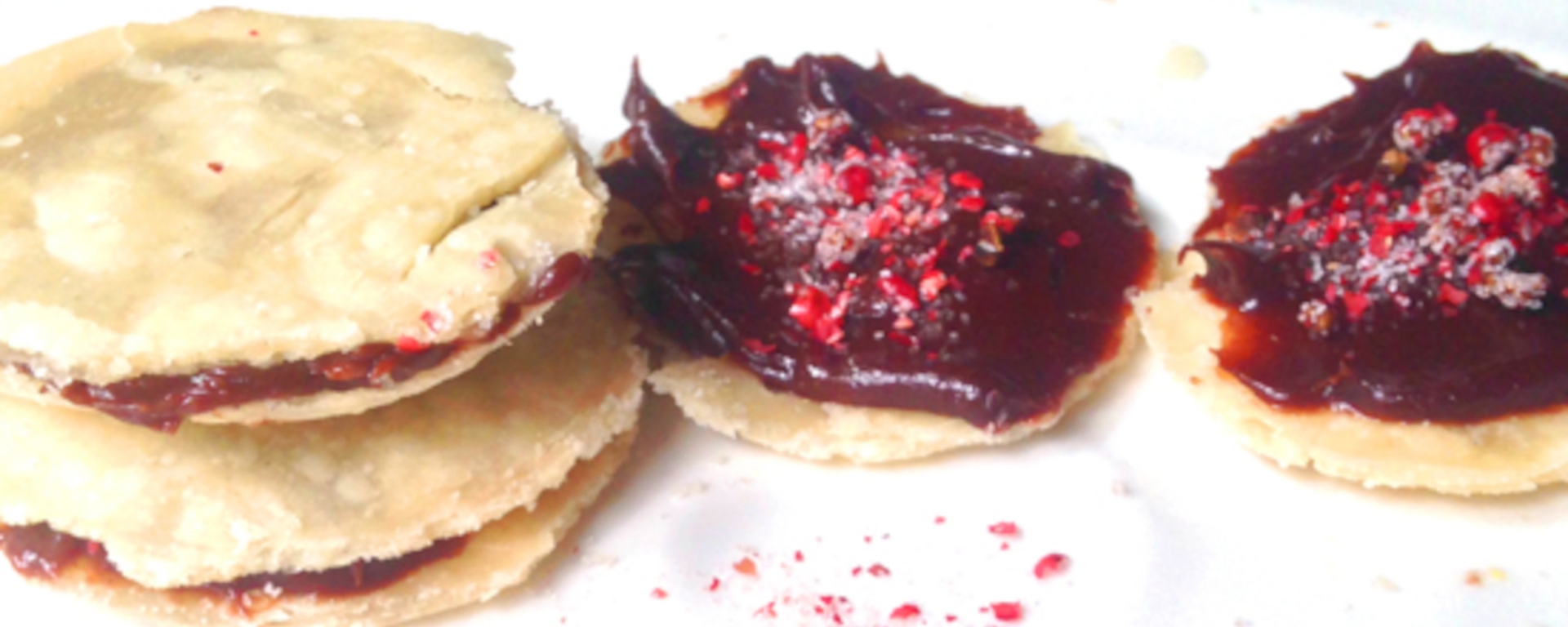 Pink Peppercorn Voladores recipe shared by Rebecca Myers from RawSpiceBar.
Peruvian voladores have been a popular desert in Peru for hundreds of years and almost always makes an appearance for a special occasion like Mother's Day. The Spanish word volador means "flying" in English, apparently Voladores are made of crispy thin layers of pastry and typically filled with dulce de leche, chocolate or a fruit jam.
Pink Peppercorn Voladores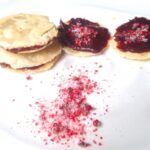 | Prep Time | Cook Time | Total Time |
| --- | --- | --- |
| 40 mins | 10 mins | 50 mins |
Ingredients:
RawSpiceBar's Pink Peppercorn Blend
1/2 cup confectioners sugar
1 1/2 cups dark chocolate, chopped
Directions:
Create dough:
Sift flour in salt. Make a well in the center and add egg yolks. Combine egg yolks and flour mixture, until dough is formed.

Knead the dough until elastic and dough no longer sticks to fingers. Knead into a ball, cover with plastic wrap or put in a plastic bag and let sit at room temperature, about 20 minutes.

Preheat oven to 350 F. Sprinkle table with flour and roll a portion of the dough with a rolling pin, until very thin. Cut in 1 inch circles.

Place circles on a baking sheet with parchment and prick several times with a fork.

Bake for 8 minutes- cookies will still be pale. Allow to cool on wire racks, about 8-10 minutes.
Create sauce:
Combine chocolate, cream and butter in a heavy saucepan.

Cook over very low heat until all the chocolate is melted and the mixture is smooth.

Remove sauce from heat.

Place layer of cookies on a plate and put 1/2 teaspoon chocolate sauce on each. Sprinkle lightly with RawSpiceBar's Pink Peppercorn Blend. Top with another cookie and sift with confectioners sugar.

Serve and enjoy!
Recipe Rating: 4 / 5




We've created a chocolate sauce and topped it with a dusting of pink peppercorns and pink Himalayan sea salt for a unique twist on the traditional desert.
Related posts: