May 30, 2016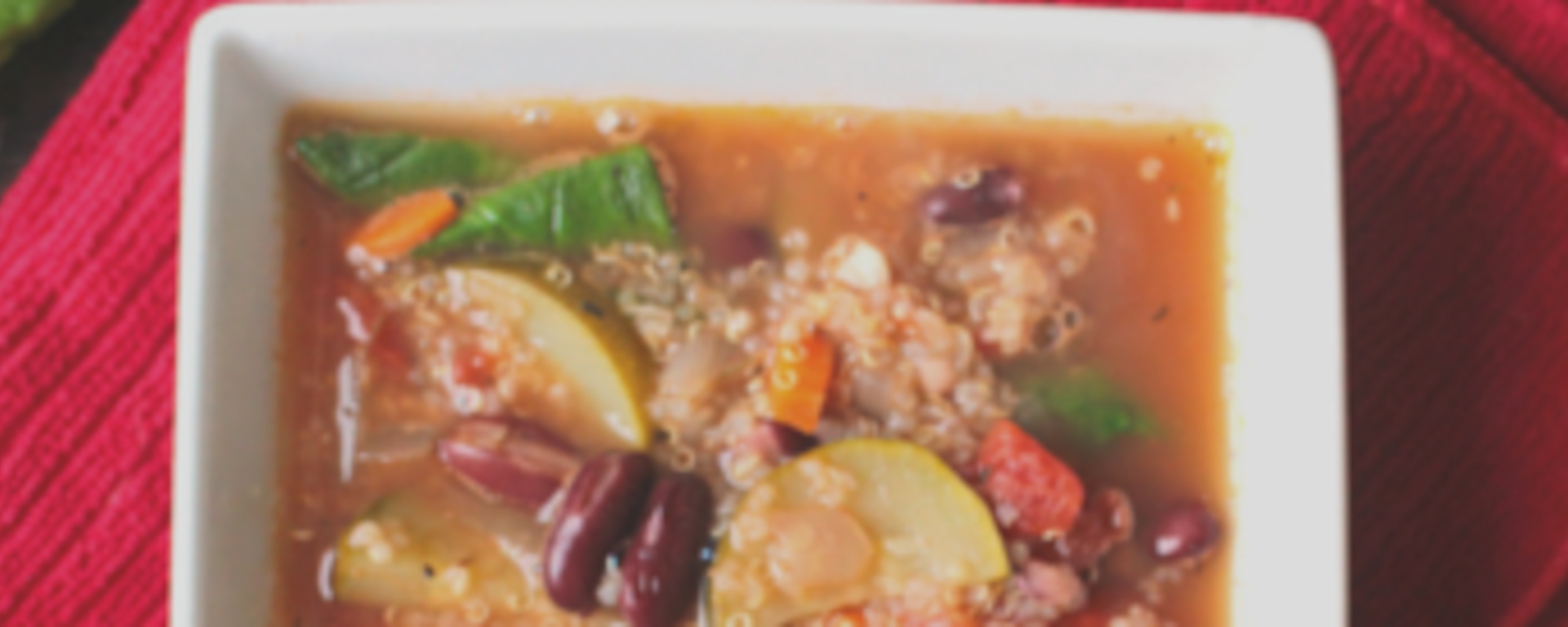 Quinoa Veggie Soup recipe shared by Jenny Travens from SuperFoodsLiving.
Quinoa Veggie Soup

| Prep Time | Cook Time | Total Time |
| --- | --- | --- |
| 20 mins | 15 mins | 35 mins |
Ingredients:
1 (32-ounce) container vegetable broth
1 can kidney beans, rinsed and drained
sea salt and pepper to taste
Directions:
Heat oil in a stock-pot over medium heat

Add the onion, garlic and carrots and sauté until onions are translucent

Stir in the zucchini, tomatoes, beans, broth and seasonings

Allow soup to come to a boil, then reduce to a simmer

Simmer for 15 minutes or until vegetables are soft

Add the cooked quinoa and spinach, stirring well

Allow soup to simmer for 5 more minutes

Serve warm
Recipe Rating: 4 / 5




Quinoa is one of those superfoods that will never go out of style. Though referred to frequently as a grain, quinoa is actually a seed or "pseudo-cereal" that is cooked and eaten similarly to a grain.
Related posts: