March 24, 2016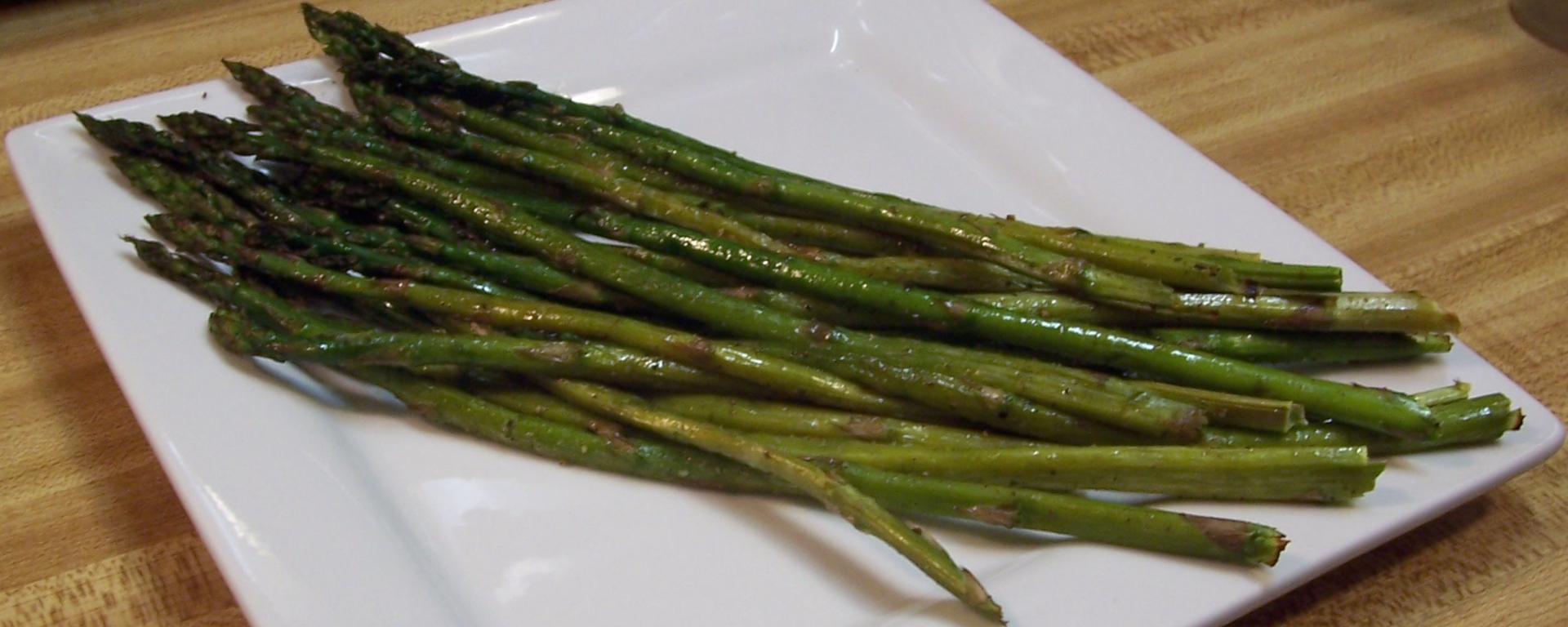 This is a quick and easy recipe for some Roasted Asparagus. It's relatively simple and short, which translates to little or no hassle. Let's get started with your Asparagus.I used relatively half a bundle of asparagus stalks. In the interest of keeping it simple, I didn't chop them but I did cut an inch or two off the stalk end because I find them to be on the woody or fibrous side.
I usually like to eat them from the tip down… and when it gets too fibrous, I'm done so I'm left with some fibrous ends on my plate. I'm not a big veggie guy but I will eat them when the mood hits.
Roasted Asparagus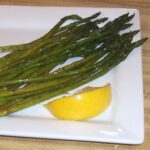 | Prep Time | Cook Time | Total Time |
| --- | --- | --- |
| 5 mins | 16 mins | 21 mins |
Ingredients:
Asparagus (half a bundle)
Directions:
Spread the Asparagus on the foil lined pan.

Drizzle your oil over the asparagus.

Sprinkle your seasoning.

Lightly toss to evenly coat the asparagus completely.

Into the oven at 400 degrees.

After 7-8 minutes cooking time lightly toss asparagus again for even cooking.

Back into the oven for another 7-8 minutes.

Vegetables should be done but test taste to your satisfaction. If additional time is needed, go 2 minutes, check vegetables and repeat if needed.
Recipe Rating: 5 / 5





To start, just spread your stalks on a cookie sheet. I lined the pan with foil and drizzle the stalks with Olive oil. I season them right in the pan with salt, pepper, and garlic powder. Toss them lightly to make sure they get coated with the oil and seasonings.
In the oven they'll go for approximately 7-8 minutes on 400 degrees. At this point, check the asparagus and lightly move/toss them so you get even cooking all around and place them back in the oven for another 7-8 minutes. After the first half of cooking time, you'll likely want to keep an eye on your asparagus so they don't over cook.
Depending on the thickness of the stalks you use, will depend on your cooking time. Thinner stalks will cook faster, while thicker stalks may take a bit longer.
When they're done, plate and squeeze some lemon over the asparagus to taste. I usually use half a lemon but that's my "taste". Ready to eat… enjoy!
Related posts: